Pricing and Merchandising Data Analyst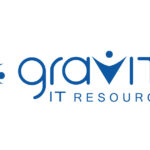 Job Title: Pricing and Merchandising Analyst
Location: Dania Beach, FL
Job-Type: Contract to Hire
Employment Eligibility: Gravity cannot transfer nor sponsor a work visa for this position. Applicants must be eligible to work in the U.S. for any employer directly
Position Overview:
Gravity is looking for a Jr. Pricing and Merchandising Data Analyst to spearhead our client's Markup strategy of Vacation package efforts, analyze customer data, revenue management strategy, and present findings/solutions to the broader team.
The successful candidate will possess strong presentation skills and do comparative analysis on product prices. Comprehensive knowledge of Excel, Pivot Tables, Slicers, and data analysis are also required.
Our client is major travel company that is building out their technology team and eCommerce application in south Florida. Engineering reigns supreme with this client, making it a great place to work for individuals that have solid tech skills and want to work with most innovative technologies. Our client's corporate culture is focused on safety, caring, integrity, passion and fun.
Duties & Responsibilities:
Adept in Excel, including pivot tables, vlookups, and slicers
Experience assessing markup strategy and pricing for products
Experience with revenue management strategy
Analyze customer data
Provide data insights and solutions to other teams and executives
Use market knowledge to determine price elasticity of customers and price products accordingly