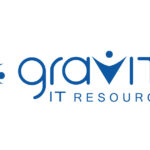 Gravity IT Resources
Job Title: Principal Data Engineer
Location: Remote
Referral Bonus: ~$80-120/mo for life of contract

Do you want to make a meaningful difference in the quality of healthcare? Our client is empowering health systems and pharmacies to radically transform the way they manage medications, so they can achieve the vision of the Autonomous Pharmacy. Thousands of hospitals, pharmacies, skilled nursing facilities and care homes trust our client to provide continuous innovation. They are needed to deliver solutions to meet the ever-evolving challenges of the healthcare landscape. Our client encourages creative problem solving and outside-the-box thinking that only a diverse, well-rounded workforce can bring.
Join us as we build on our powerful combination of advanced automation, predictive intelligence, and expert services to create a safer future for patients—one where medication errors are a thing of the past. You'll be joining an organization whose culture encourages individual development, rewards intellectual curiosity, and embraces an inclusive environment. Join this growing company and help shape the future!
Leveraging the power of big data, IoT, and data science, our client's Customer Experience Intelligent Insights (CxII) team is on a mission to optimize customer experience through data driven business decision making and predictive telemetry. Center to the mission is the data warehouse. We are hiring a Principle Data Engineer/Database Architect who will be a key member of the technical team to design and build a new data warehouse as well as high impact analytics applications. This position is open remotely.
Responsibilities
Needs understanding. Analyze and determine the greatest value, based on return and effort, that can be delivered to the CX organization.

Lead/participate in the full lifecycle of the data warehouse design from gathering and understanding available data sources, end-user analytics and reporting needs; architecting solution; detailing the technical design. Develop various data warehouse components: data integration (ETL), databases, and metadata with both traditional and big data technologies.

Lead/participate in ad hoc analytics projects from requirement gathering, to hands-on implementation, to end-user training.

Represent the team to interface with internal and external customers and partners.
Knowledge / Skills:
Strong understanding data warehousing, ETL, business intelligence, analytics, machine learning, and data visualization

Extensive experience in designing and building for data warehouses.

Extensive data engineering experience in big data (Hadoop, Spark, Hive, Python, …) and Microsoft SQL environment (MS SQL).

Experience business intelligence system development (Tableau, Qlik, …).

Self-starter and analytical thinker that can work independently and drive projects forward.

Strong skills in communicating and presenting data-derived insights to non-technical audiences appropriately.

A track record of mentoring, managing, or leading junior analytics or data engineering staff.
Basic Qualifications
BS in Computer Science, mathematics, statistics, or similar

10+ years of professional experience, including 5+ years of experience in designing and building new big data-based data warehouse systems and running ETL operations.

Experience in building business intelligence solutions.

Experience in handling large datasets and expertise in big data as well as Microsoft database technologies.
Preferred Qualifications
Domain knowledge and past experiences in health care, medication management, patient care, etc.

Knowledge and experience in applying machine learning/AI to solve real world problems.

Must be fully vaccinated
Richard.Trawick