Process Automation Developer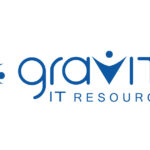 Gravity IT Resources
Insert updated content
The Process Automation Developer role will be responsible for the creation and maintenance of mobile-first business solutions primarily leveraging Microsoft technologies to include the MS Power and Azure cloud native process automation capabilities such as Logic Apps while integrating with platforms such as MS SharePoint, MS Forms, MS Teams, Azure Active Directory, and other MS Office 365 applications in addition to industry leading capabilities via publicly available APIs. These solutions will automate business processes across the enterprise to increase operational efficiencies, improve data quality, and accelerate process time to value. The role will also be responsible for eliciting business process requirements and performing quality assurance testing of the organization's process automations.
This individual must be an effective communicator with the ability to partner with both business and technology teams across the enterprise to facilitate discovery sessions and help drive towards effective and agile process automation design based on industry best practices. The individual must be self-motivated and must enjoy working in a fast-paced, entrepreneurial environment, and passionate about driving organizational value via process automation.
The required competencies for the position are:
Job Functions
The Process Automation Developer will report to the Enterprise Architect and will be responsible for the following job functions:
Develop, maintain, and support process automation solutions built primarily on Microsoft technologies such as

Power Apps, Power Automate, and Azure Logic Functions, Power BI in a mobile-first enterprise.

Evaluate, configure, and maintain, as appropriate, cloud native AI/ML capabilities used to improve automated processes based on key business metrics and KPIs

Interface with both business and technology stakeholders in a collaborative manner to elicit requirements, design, implement, and test process automations

Analyze organizational automation requirements, define and/or refactor business processes, and design supporting automations in accordance with enterprise requirements and architectural standards.

Document process requirements and maintain the business architecture layer of the Enterprise Architecture repository.

Build, configure, and deploy, as appropriate, all process automation solution components selected as part of the solution design.

Improve current process governance model and process automation enterprise standards and best practices.

Leverage effective problem-solving skills to understand business process pain points and improve value through simplification and innovation.

Adhere to and help improve architectural, technical, and security standards and best practices.
Requirements:
Bachelor's degree or higher in MIS/CIS, computer science, or related field or equivalent experience and training.

Formal training and/or experience in software development, system design, functional and business process analysis and re-engineering.

5+ years of business systems analysis and support experience.

2+ year of experience developing business solutions.

Strong business-to-technology translation skills.

Proven experience driving business change management while transitioning an organization from manual to automated processes.

Experience documenting solutions using flowcharts, layouts, design documents, etc. and using tools like Visio or other tools leveraging BPM or Archimate notation.

Ability to work with all levels of the organization, to include executive management, to gather requirements influence positive change.

Experience developing and administering solutions within the standard stack is preferred: Azure Logic Apps and related capabilities, MS Power, Teams, Office 365, SharePoint, Power BI, Data Factory, and RESTful APIs

Experience of developing business solutions outside the standard will be considered if relevant experience developing business solutions with other workflows is demonstrated.