Product Development Business Analyst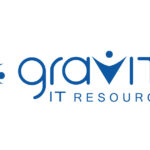 Gravity IT Resources
Job Title: Product Development Business Analyst
Location: Remote or Hybrid – must be based in Utah or Texas
Job-Type: Permanent
Referral Fee: $2,000
Employment Eligibility: Gravity cannot transfer nor sponsor a work visa for this position. Applicants must be eligible to work in the U.S. for any employer directly (we are not open to contract or "corp to corp" agreements).
Position Overview:
The business analyst plays a key role in driving growth and innovation through engagement with business units, research on viability for new opportunities and improvements on current products and processes for inhouse enabler application customer facing retail, commercial deposit and lending products and services.
Client is an established leader in the digital banking realm and is accelerating the growth of our internal and FinTech partnered financial product offerings. This position is responsible for conducting research, design, development and governance of both new and existing products and services and their ongoing enhancements. Scope of responsibilities will span all aspects of our retail and commercial deposit and lending services including online banking services and our digital lending platforms which encompass acquisition, underwriting, and onboarding.
Duties & Responsibilities:
Drive problem identification and solution mapping across business units using data analysis, observations, and interviews.

Serve as the conduit for business and technical needs to develop new products and processes that promote increased efficiency and productivity.

Ingest and analyze business insights and requests, customer, and business data to produce completing hypothesis for the "WHY".

Partner with business units and stakeholder to develop necessary analysis and documentation required for new and existing products and initiatives.

Work with business units to formulate business success metrics, what and how we will measure success of business initiatives.

Develop business plans, implementation strategies, forecasts, and performance scorecards for assigned product(s) or services – working across business lines and cross-functional disciplines.

Responsible for defining comprehensive and holistic requirements; from a business perspective to ensure addressing market/merchant needs, and cross-opportunities for different business lines.

Work with Project Delivery, IT product specialists, Operations, and other key stakeholders to ensure proper integration with internal systems, definition of efficient operational processes etc.
Required Experience & Skills:
Experience in defining business/technical strategies & concepts; working with variety of business, technical, operational, marketing, and legal/regulatory staff is preferred

Able to influence in a highly matrixed and rapidly changing environment

Ability to apply analytical processes, ingenuity and creativity to problem analysis and resolution of issues
Need to have
Ability to gather requirements from business stakeholders

Mining for information, asking great questions, interviewing skills

Analytical skills – can you take data and translate it into useful information and insights
Ability to talk with all levels of people
Need to love working with people
Nice to have
Understand factoring (Factoring is a financial transaction and a type of debtor finance in which a business sells its accounts receivable to a third party at a discount. A business will sometimes factor its receivable assets to meet its present and immediate cash needs).
Virtual Lending/Banking experience
Asset lending
Loan originator on the business side
Joseph.Tibolla