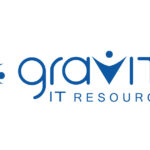 Gravity IT Resources
Job Title: Product Manager
Location: Remote (Travel to Clearwater, FL)
Job Type: Direct Hire/FTE
Referral Fee:
Employment Eligibility: Gravity cannot transfer nor sponsor a work visa for this position. Applicants must be eligible to work in the U.S. for any employer directly
Position Overview
The position of Product Manager, Financial Services is responsible for the coordination, alignment and evolution of our cutting-edge financial services product. The Product Manager, Financial Services will work closely with our financial business units, marketing, and technology teams to manage and coordinate the various components of this product to include people, process and technology elements. Additionally, this role will participate in information gathering and planning sessions as well as maintain project tracking and management of strategic alignment with the overall organization.
Our client is a leading marine retailer offering resources to enjoy the boating and yachting lifestyle and to be United By Water.
Duties and Responsibilities
Collaborate with business units, marketing and technology teams on the execution and operations of the Digital Deals product.

Monitor, measure, analyze and report on the effectiveness of the product.

Keep the Vice President of Business Strategy and Chief Product Officer updated on progress by preparing reports, presentations, interpreting information, and offering recommendations to further achieve strategic goals of the product.

Monitor work being completed to ensure it exceeds quality expectations and that deliverables are completed on time.

Facilitate communication and collaboration between product component teams, external vendors, and key stakeholders on all aspects of product operations to include development, testing, training and maintenance.

Maintain and manage all product lifecycle stages via formalized planning, execution and reporting.

Conduct regular sessions with financial services stakeholders and market research with customers to develop new ideas and directions for the product.

Coordinate and maintain relationships with key operational partners and vendors.

Develop and lead change management initiatives as innovations are designed and deployed to the product.

Build and maintain product roadmap. Plan, set and track delivery timelines.
Required Experience and Skills
Five to seven years minimum experience in various product/project management roles with an excellent understanding of business development and process optimization.

Proven Product and Project Management experience is required.

Experience and understanding of CRM systems, marketing automation, analytics, and other commonly used marketing tools.

Strong technical background with proven ability to apply technology solutions to complex business processes.

Strong understanding of data systems and data integration. Able to work with technology resources to drive cross-functional data integration initiatives from concept to reality.

Previous experience in financial services is preferred.

Proactive, organized, results driven, self-directed, and collaborative professional who can drive schedules to meet aggressive deadlines.

The ideal candidate has a strong ability to question the norm, to innovate and think beyond the box.

Excellent written and verbal communications skills, with the ability to influence others and strong cross-functional leadership.