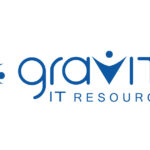 Job Summary
The Product Owner will own the product lifecycle of current and future solutions that support our members and providers, and their digital experience. Will manage products from early stage prototyping and design to requirements and development, and ultimately to ongoing lifecycle management. As product owner for digital solutions, they will support 3 primary areas in the digital product strategy:
Member engagement including member-specific Websites
Provider engagement including provider portal
Omnichannel communication strategies leveraging industry standard tooling for delivery
To deliver on solutions, the Product Owner will work to lead execution of the work in partnership with technology, design, development, marketing, project management, client engagement, sales, and other groups to create a roadmap for various initiatives that will drive our services and/or products.
Additionally, The Product Owner will leverage a user experience, empathy driven methodology to understand, quantify, and qualify all current and future product plans to ensure the maximum value can be obtained through these services. Will frequently partner throughout the organization to drive our product roadmaps. May be client facing as a subject matter expert on our products and services provided to clients and their employees.
Essential Roles and Responsibilities
| | |
| --- | --- |
| % of Time Spent | Essential Tasks/Duties/Responsibilities |
| 75% | Manage our products and help drive our strategy for our internal staff and members. Apply product lifecycle processes to ensure all clinical products are in strategic alignment to our corporate objectives. Support the digital product roadmap. Provide the documentation, support P&L / margin management, and over lifecycle management – from early stage concepts to sunset of products. Able to manage a large, diverse, and changing landscape of products and services. Work with SMEs in design, technology and other organizational depts to manage, improve, and create solutions that either drive higher EBITDA (revenue and cost). Will document all product roadmap, partnering very closely with operations, clinical staff, and technology groups to achieve the roadmap milestones |
| 25% | Oversee documentation, user training and implementation of new features for staff. Work with marketing and CEG group for member/client facing solutions to ensure the value proposition is clear and effective. |
Skills and Qualifications
3-5 years' experience in product management
Experienced working closely with business analysts, appdev teams and working in an agile work environment
Able to translate market/customer (internal and external) needs into solutions and strategies that meet those needs at or above gross margin goals.
Has knowledge of product design principles and the application of design thinking methodology
Can apply a systematic yet pragmatic approach to gathering requirements from stakeholders, with a resource-driven analytical approach to determining what to prioritize and when to compromise – balancing both staff and member perspectives.
Strong teamwork, communication, and program management skills
Protect and take care of our company and member's data every day by committing to work within our company ethics and policies.