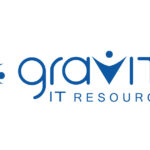 Job Title: Product Owner
Location: Miami, FL
Job Type: Direct Hire
Referral Fee: $2,500+

Responsibilities
BASIC PURPOSE: Responsible for turning the reservation system strategy roadmap into specific scope / features and for organizing those items into a backlog for their team. Analyze available data, experiment as required, and determine which capabilities are most likely to achieve the business objectives defined in the product strategy. Work in heavy collaboration with stakeholders and with an understanding of our business model.
POSITION RESPONSIBILITIES:
Serve as the Owner and primary author to document improvement themes in confluence, epics in Jira, and stories / tasks in Jira with complete description, business rules and acceptance criteria to make sure objectives and vision are clear.
Collaborate with the cross-functional delivery team during team ceremonies and represent the product management viewpoint.
Lead design thinking sessions with the delivery team and relevant stakeholders to clarify problem statements and objectives, identify potential solutions, and paths for investigation / experimentation / execution.
Emphasize "fast feedback" within the team by being available to answer questions.
Work closely with stakeholders to understand business needs and how users interact with reservation system product to incorporate into the product backlog.
Utilize data and experimental evidence to generate and prioritize high-value backlog items using a value vs effort analysis.
Collaborate with portfolio and business relationship management teams to size and prioritize requests for new deliverables.
Collaborate with architect owner and delivery coach to ensure that all team members are aware of the team's approach, progress, upcoming activities, and potential blockers.
Facilitate demos to senior stakeholders as needed to serve as an "information radiator".
Lead the execution of UAT testing by facilitating end-to-end testing as required.
Perform other job-related functions as assigned.
KNOWLEDGE AND EXPERIENCE:
EDUCATION: Bachelor's Degree in Business Management, Computer Science, Industrial Engineering, or other related field of study; or any combination of relevant work experience and education.
EXPERIENCE: Minimum 3 years' of experience in the product management space in the role of Agile Product Owner, Experience ecommerce or travel industry a plus.
KNOWLEDGE & SKILLS: Excellent written and oral communication skills. Knowledge of modern product delivery practices (agile, lean, etc.) where product design and delivery are parallel activities. Knowledge of value canvasing and business case development. Ability to form essential links/partnerships between product owners and the team. Ability to adapt to a dynamic environment. Able to prioritize and execute tasks in a high-pressure, fast-paced environment. Keen attention to detail. Strong initiative, priority setting, and collaboration skills. Knowledge of product discovery approaches and conducting end-user research. Knowledge of Microsoft Office Products, Jira, Confluence, and SQL querying a plus. Ability to effectively persuade, influence and motivate in order to achieve objectives. Knowledge of design thinking and ability to facilitate design thinking workshops. Knowledge of hypothesis driven development and product experimentations.