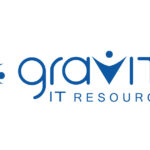 Gravity IT Resources
Essential Duties and Responsibilities
Utilize SAFe Agile Framework
Responsible to define stories and prioritize the backlog
Work closely with the product management team and the technical subject matter experts to identify optimal solutions to business problems and customer use cases
Gather, review, analyze, validate, evaluate processes, and user requirements.
Create, own and manage the team backlog, constantly collaborating with Product Managers and the team to ensure business and functional items are refined and prioritized.
Collect and respond to customer and stakeholder feedback
Adjust the scope, priority, and timing of deliverables in collaboration with the agile team, product management and other stakeholders.
Validate that working software is done according to the adopted definition of "done."
Represent vision and business needs to the team, answering questions and facilitating conversations needed to get the work done.
Continuously engage with the business, technology and other key stakeholders to stay informed, nurturing strong and trusting relationships and increasing business knowledge to represent product vision, which includes technical enablers and managing technical debt.
Continuously build product knowledge and stay updated on upcoming releases
Involvement in preparation and execution of PI planning including drafting objectives and story definition
Exemplify agile principles, encourages good practices, encourages and assists team in maturing.
Other duties as assigned.
Requirements:
2-3 years of project management
Agile | Software Development – need to understand the SLDC – Agile methodoliges
(| = OR)
Product Manager | Product Management | Product Owner | PMO | SCRUM Master
Bonus:
Financial / FinTech – nice to have – software more important
SCRUM Master
JIRA
SAfe | Release
SAfe POPM or PMI-ACP certification
Joseph.Tibolla