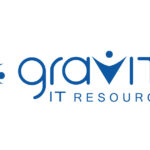 Job Title:  Production Designer
Location: Remote (Preferably in Dallas, TX)
Work Authorization: USC/GC Holder
Job Type: 6 Month Contract
Position Overview:
Our client is looking for a motivated, proactive Production Artist to freelance with the Dallas PDP Studio. The ideal candidate will possess a passion for production and developing pixel perfect creative assets for final delivery to internal and external partners. Attention to detail is critical as well as strong communication skills. We are looking for candidates with diversity and range in their skillset as this team supports all business units and channels across the ecosystem.
What You'll Do:
•            Make edits to existing creative in collaboration with project management, marketing and production team.
•            Finalize assets, build out specified sizes and provide proofs for review.
•            Utilize approved templates to build net new creative assets as needed.
•            Catch discrepancies within art files and ensure errors do not go into production.
•            Help maintain a consistent brand identity/experience across all channels and consumer touchpoints.
•            Develop solid understanding of https://linkprotect.cudasvc.com/url?a=https%3a%2f%2fChewy.com&c=E,1,HyfamR5mxlZ_ORTgx5Blzqd94n803r4TiP7RHlWVijFxupgxmlyCY2jH8DjxF6suugImFvUphe5DCrLojpzkpUDdB7UgyJvVGbJWuRd1RxuAGxXtFw,,&typo=1 and how to prepare the highest quality assets at the smallest file size, ensuring all type meets accessibility standards and responsive site requirements.
•            Earn trust through proactive communication with peers and leaders throughout the company.
What You'll Need:
•     1+ years of design experience within an external or in-house agency or creative department.
•            Entry level knowledge of typography, composition and layout to ensure integrity of initial design is preserved through build out of assets.
•            Strong attention to detail to ensure work is accurate and meets all requirements.
•            Ability to thrive under pressure in a busy, fast-paced environment balancing tight deadlines while managing multiple projects simultaneously.
•            Strong communication skills with the ability to clearly articulate problems and solutions while being receptive to feedback and direction.
•            Strong time management skills and pacing to deadlines.
•            A positive attitude when working with colleagues, peers, and internal clients.
•            Solid skills in full Adobe Creative Suite required on a Mac OSX platform.