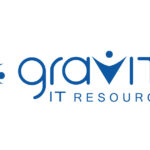 Gravity IT Resources
Job Title: Program Manager 2
Location: Remote
Job-Type: Contract
Referral Fee: $250+/- 40/wk
Employment Eligibility: Gravity cannot transfer nor sponsor a work visa for this position. Applicants must be eligible to work in the U.S. for any employer directly (we are not open to contract or "corp to corp" agreements).
Position Overview:
Gravity is looking for Program Manager to spearhead our client's Residential HVAC IT project efforts.
The successful candidate will possess 5 years of experience in a PM setting. Comprehensive knowledge of PMI Framework, mapping and executing project timelines, and how to communicate across an enterprise are also required.
Our client is a leading climate controlled solutions organization. They focus on moving refrigerated items and perishables around the world. The organization puts sustainability top of mind, working to provide these solutions while maintaining a better planet. They have made a commitment to investing in technology and staying cutting edge with the technologies they select.
Duties & Responsibilities:
· Create long and short term plans, including setting milestones for targets and adhering to deadlines
· Delegate tasks on the project to employees best positioned to complete them
· Make effective decisions across multiple options for how projects should progress
· Communicate with executives to keep project milestones and delivery schedules aligned
· Perform quality control on project throughout development to maintain standards expected
Required Experience & Skills:
· 5+ years of demonstrated success leading multi-functional teams through all project phases while managing risks and budget
· 5+ years of experience utilizing the PMI framework in an enterprise setting
· 5+ years of experience leading a team in problem solving and risk management of a project
· 5+ years of experience making relationships across a matrixed enterprise with excellent and efficient communication
· PMP and PMI Framework certifications preferred