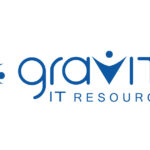 Job Title: Project Admin 2
Location: Miramar FL, West Palm Beach FL
Job-Type: Contract to Hire
Referral Fee: +/- $1000
Employment Eligibility: Gravity cannot transfer nor sponsor a work visa for this position. Applicants must be eligible to work in the U.S. for any employer directly (we are not open to contract or "corp to corp" agreements).
Position Overview:
Gravity is looking for a Project Administrator to help spearhead our client's efforts to process client service claims.
The successful candidate will possess experience in a professional environment pulling reports in Excel and processing through claims.
Our client is a leading climate controlled solutions organization. They focus on moving refrigerated items and perishables around the world. The organization puts sustainability top of mind, working to provide these solutions while maintaining a better planet. They have made a commitment to investing in technology and staying cutting edge with the technologies they select.
Duties & Responsibilities:
· Billing and processing client service claims
· Executing administrative duties on incomplete and completed calls from the Excel reports you pull
· Process client claims with accuracy and detail orientation, report on the claims and their status
· Bill out the costs and make sure that all the rates are correct
· Work collaboratively with the team
Required Experience & Skills:
· 1+ years of experience pulling Excel reports
· 1+ years of experience processing claims
· 1+ years of experience billing claims
· Experience in HVAC is preferred but not required
· Flexibility to work onsite in a hybrid schedule