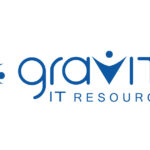 Gravity IT Resources
Job Title: Project Coordinator
Location: Minneapolis, MN
Job-Type: Contract
Referral Fee: $1000
Employment Eligibility: Gravity cannot transfer nor sponsor a work visa for this position. Applicants must be eligible to work in the U.S. for any employer directly (we are not open to contract or "corp to corp" agreements).
Position Overview:
Gravity is looking for Project Coordinator to spearhead our client's efforts to support projects in the engineering space.
The successful candidate will possess experience working with purchase orders in a detail oriented setting. Comprehensive knowledge of project tracking, project documentation, and organizational skills are also required.
Our client is a leading climate controlled solutions organization. They focus on moving refrigerated items and perishables around the world. The organization puts sustainability top of mind, working to provide these solutions while maintaining a better planet. They have made a commitment to investing in technology and staying cutting edge with the technologies they select.
Duties & Responsibilities:
· Order, receive, and track parts for projects and lab support using Coupa, PCard, and or Oracle purchasing systems
· Set up new suppliers and vendors within Coupa/Oracle
· Prepare purchase orders, solicit bid proposals, and review requisitions for goods and services
· Monitor shipments, including international shipments, to ensure the goods come on time, resolve problems related to undelivered goods
· Coordinate delivery of project documentation to the labs (drawings, specifications, instrumentation lists, and test plans)
Required Experience & Skills:
· 2+ years of experience working with purchase orders
· 2+ years of experience working with Oracle and or Coupa (or related system) to sign up new vendors
· 2+ years of experience working with internal engineers (or customers) to solve problems for their purchase deliverables
· 2+ years of experience assisting in preparation of project plans, budgets, and staffing requirements for projects
· 2+ years of experience taking ownership of new tasks and learning new systems in a professional setting