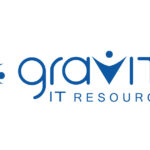 Gravity IT Resources
Job Title: Project Manager
Location: Juno Beach, FL – Hybrid onsite
Job-Type: Contract
Referral Fee: $700+/ year
Employment Eligibility: Gravity cannot transfer nor sponsor a work visa for this position. Applicants must be eligible to work in the U.S. for any employer directly (we are not open to contract or "corp to corp" agreements).
Position Overview:
Our client is a $17B, Fortune 200 company and world's largest generator of renewable energy. Technology, software development and agile project management play an instrumental role in our client's efforts to deliver clean energy services and power generation cross the US. The role will focus on Continuous improvement within ServiceNow for the application support team.
Description:
The role involves working on a team that is focused on improvement projects in systems that monitor and/or control industrial equipment, assets, processes and events. Projects involve improving the reliability, performance, security, and continuity of Cybersecurity systems used to protect our business. This job requires a strong focus on customer service, operational excellence and continuous improvement. Project timelines typically run 6 – 12 months with 30% travel within Florida.
This is an excellent opportunity to think creatively and execute solutions while working on many different networks backed up by leadership and a strong, dedicated team.

The core duties of this role involve:
Effectively communicate execution changes with internal and external owners to provide proper escalation
Provides full-time technical support to the operations and business unit personnel
Performs system testing and documentation to critical systems during significant changes and/or upgrade
Analyzes and identifies the root cause of – and implements comprehensive technical solutions to – complex application deficiencies and system issues
Establishes, documents, and maintains procedures and guidelines related to the day-to-day operational support provided to the operations and business unit personnel
Collaborating with team in:

Carrying out technical study reviews on projects
Oversight of vendor execution on projects
Building and maintaining relationships with system owners

Travels to power plants for onsite support
Performs other job-related duties as assigned

Valuable skills for success in this role will be:
A detail-oriented person with due diligence and research skills
A team player that takes the initiative and assumes responsibility for problem solving
Highly organized and deadline driven individual
Self-motivated and proactive
Comfortable with fast-paced and constantly evolving environments
Understanding of Cyber Security systems such as:

Network protection technologies
Endpoint protection technologies including anti-virus products
Security Information Event Management (SIEM) platforms
Vulnerability scanning technologies
Identity and Access Management solutions
Required Qualifications
Technical / Functional Excellence/Learning
Process Management Concepts
Quality Tools and Techniques
Effective Written Communications
Effective Verbal Communications
High School Grad / GED
Safety Policy and Practice
Bachelor's or Equivalent Experience
Experience: 0+ years
Preferred Qualifications
Jessica.Speer