Project Coordinator (San Antonio)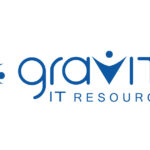 Gravity IT Resources
Job Title: Project Coordinator
Location: San Antonio, Texas
Job-Type: Contract
Referral Fee: +/- $1000
Employment Eligibility: Gravity cannot transfer nor sponsor a work visa for this position. Applicants must be eligible to work in the U.S. for any employer directly (we are not open to contract or "corp to corp" agreements).
Position Overview:
Gravity is looking for Project Coordinator to spearhead our client's projects in the sales space, working with project managers to coordinate those efforts.
The successful candidate will possess Project Coordination and or Project Management experience. Comprehensive knowledge of Excel, vendor management, and financial analysis are also required.
Our client is a leading climate controlled solutions organization. They focus on moving refrigerated items and perishables around the world. The organization puts sustainability top of mind, working to provide these solutions while maintaining a better planet. They have made a commitment to investing in technology and staying cutting edge with the technologies they select.
Duties & Responsibilities:
· Assisting project managers in the coordination of projects related to the sales team
· Working in Excel to conduct financial analysis of ongoing projects related to the sales team
· Analyze PO's and purchase orders to align with project needs
· Manage vendors that are interacting with the projects
· Communicate with internal sales stakeholders on their needs associated with purchases and sales
Required Experience & Skills:
· 2+ years of experience working in project management/project coordination
· 2+ years of experience working in basic Excel functions
· 2+ years of experience working with vendors on related projects
· 2+ years of experience tracking PO's and supply chain challenges associated to ongoing projects
· Experience in construction/manufacturing project management is preferred but not required