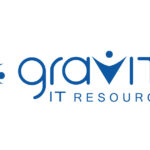 Gravity IT Resources
Title Project Manager – IT Security and Strategic Planning
Position Description
On-site position to engage services of a K12 Education Technology Advisor for Executive Management on a temporary basis to conduct an overall data center operation review that includes an assessment of existing technology, critical processes, and current infrastructure. This review will lead to the development and implementation of Managed Services for the mainframe and a legacy migration strategy to modern solutions.
Responsibilities
• Providing oversight of the implementation of the Disaster Recovery plan and its integration into the Mainframe Managed Services plan.
• Knowledge of K-12 school information and operations legacy and third-party systems.
• Assists the development of the district's technical strategy and technological roadmap taking into consideration data privacy and security requirements.
• Assist in the development of the Data Governance Committee that will decide ownership, security, and access for district's data.
• Envision how technology will be used within the district within the District's overall strategy. Establish a human capital plan to support the district's technology.
Qualifications
• 10 to 15 years of IT and business/industry work experience, with at least 3 years of leadership experience and 5 years in managing projects.
• Senior level management with overall responsibility for the management of one highly complex or enterprise-wide program.
• Responsible for managing all aspects of the design, development, and implementation of the program. Directs and mentors a team of project managers, portfolio managers and/or other project management staff.
• Prior K12 Chief Information Officer experience (preferred).
Reports To
Information Technology Services (ITS) 13135 SW 26th Street Miami FL 33175