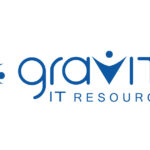 Gravity IT Resources
Strategy & Planning
Define project scope, goals, and deliverables that support business goals in collaboration with senior management and stakeholders.
Effectively communicate project expectations to team members and stakeholders in a timely and clear fashion.
Liaise with project stakeholders on an ongoing basis.
Set and continually manage project expectations with team members and other stakeholders.
Plan and schedule project timelines and milestones using appropriate tools.
Track project milestones and deliverables.
Determine the frequency and content of status reports from the project team, analyze results, and troubleshoot problem areas.
Define project success criteria and disseminate them to involved parties throughout project life cycle.
Conduct project postmortems and create a recommendations report in order to identify successful and unsuccessful project elements.
Develop best practices and tools for project execution and management.
Acquisition & Deployment
Estimate the resources and participants needed to achieve project goals.
Draft and submit budget proposals and recommend subsequent budget changes where necessary.
Where required, negotiate with other department managers for the acquisition of required personnel from within the company.
Determine and assess need for additional staff and/or consultants and make the appropriate recruitments, if necessary, during project cycle.
Richard.Trawick