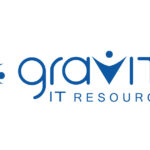 Gravity IT Resources
Job Title: Project Manager
Job Type: Long term Contract
Location: Cincinnati Ohio
Work Authorization: US Citizen or Green Card Holder
Referral Fee: +/- $2800
Overview:
The Facilities Construction Project Manager will oversee various large projects in a fast-paced, growing manufacturing environment. This is a contract position with the potential for temporary to permanent.

Key accountabilities:
Manages all facets of project management (budget, schedule, procurement, quality & risk, billing, etc.) for individual projects including planning, design, construction, occupancy and closeout.

Demonstrates capability to read, understand and apply standard to complex documents affecting projects, including but not limited to: agreements/contracts, leases, work letters, project charters, surveys and drawings.

Identifies project delivery resources from pre-qualified lists or through individual project qualification process; conducts standard to complex request for proposals; completes bid analysis; leads evaluation interviews, recommends resources to Head of Facilities.

Implements communication plan for meetings and written reports/meeting minutes to keep Head of Facilities and project resources informed. Facilitates project meetings.

Implement project documentation governance aligned with company requirements. Ensure project data integrity and documentation is accurate, timely and coordinated.

Tracks progress of each project against goals, objectives, approved budgets, approved timelines. Reports status and variances. Creates action plans to meet objectives, budget and schedule.

Implements change management routines to assess change requests, make recommendations, secure/initiate approvals on change orders. Assesses change requests to determine impacts to scope, budget, schedule, quality and risk.

Demonstrates ability to identify complex project risks, lead constructability reviews, develop risk mitigation and contingency plans, and implement action plans to reduce or eliminate project risks.

Demonstrates a knowledge of projects & project management within the context of business results (business case, larger economic implications, business risk, etc).

Assembles and maintains reports to communicate daily, weekly, monthly, quarterly reports with daily operations, senior management, & headquarters.

Follow all company, safety and security policies and procedures; report any maintenance problems, safety hazards, accidents, or injuries; complete safety training and certifications.

Prepares project schedule and manages the move, add, change process and serves as on-site foreman.

Performs frequent audits of work executed onsite to ensure all work is performed safely and in accordance with Festo standards.

Reviews all as-builts, O&M's and other project data and hands over complete packages to facilities team to develop programs

Maintain confidentiality of proprietary information; protect company assets. (i.e. company credit card number).

Maintains an active communication and relationship with local authorities such as Fire Department, Police, etc.

Additional work hours in excess of normal business hours may be necessary to perform essential duties and responsibilities. This includes extra efforts required for infrequent or short duration

Other duties as assigned by management

Knowledge and Experience:
3-5 years of experience within a construction environment managing facility buildout projects

Ability to work with all levels of the organization and outside partnerships.

Lead by example when requesting assistance for events.

Very proficient in Microsoft Office products including Word, Excel, Outlook and PowerPoint

SAP knowledge preferred, purchasing system, Microsoft project, Revit, CAD, Blue beam.

Management of contractors, vendors, work performed, budget, schedules

Excellent verbal and written communication skills

Vendor negation skills preferred.