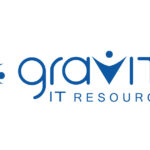 Gravity IT Resources
Job Title: Project Manager
Type: Full time
Location: Miami, FL (Onsite)
Referral Fee: $2,000+
The eCommerce Brand Experience Project Manager will manage multiple agile projects, typically to deliver specific projects or transformations via a multi-disciplinary, with a highly skilled digital team. The role requires one to be adept at delivering complex digital projects, breaking down barriers for the team, planning at a higher level, and getting into the detail to make things happen when needed. Defining project needs and feeding these into the program/portfolio process will enable appropriate resource allocation. This role will be core to decisions that build high-performing teams where people are excited about their work. Additionally, the Project Manager will ensure the digital marketing leadership team is aligned with critical ongoing efforts and what risks/dependencies they need to be aware of when making critical decisions that impact deliverables.
Responsibilities:
Works with leadership to understand the business value of a particular feature/project being delivered

Defines the roadmap for any given product and translates this into user stories

Leads the collaborative, dynamic planning process – prioritizing the work that needs to be done against the capacity and capability of the team

Delivers projects and products using the appropriate agile project management methodology (sprint work cycles, grooming/planning/retrospective ceremonies, learning & iterating frequently, etc.)

Keeps track of all project developments, statuses, and roadblocks and actively reports out on progress

Actively participates in the Delivery Manager community, sharing and re-applying skills and knowledge, and bringing in best practices.

Leverages PM skills to assist/lead other departments' efforts. This includes organizing project plans, scope, timelines, and regular communication Helps ensure all projects are built to an appropriate level of quality for the stage (alpha/beta/production) complex efforts (ship deployments, etc.).

Develops reporting on productivity

Spots warning signs of things going wrong and provides a decisive response to significant delivery challenges

Makes clear, pragmatic, and manageable plans for service delivery using program and project management disciplines

Analyzes and evaluates pros and cons and identifies risks to make decisions that take account of the broader context, including diversity and sustainability
Qualifications, Knowledge, and Skills:
5-7 years of experience in a project management or delivery role.

Experience in building program oversight, workflows, leveraging the Jira tool set to help show the overall program (this includes work efforts actively happening, items completed, and backlog items of what is coming up)

Proven experience using agile project management methods

Experience in delivering digital projects and products

Proven experience balancing multiple priorities and dealing with ambiguity

Sound understanding of the digital landscape (roles, responsibilities, shifting priorities, complex efforts, large teams, etc.)

Experience in matrix-managing multi-disciplinary teams

Relevant certification in project management/Agile and/or degree in relevant technology

Experience managing people and complex projects

Adapt to change and constantly improve.