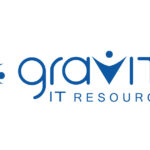 Job Title:  Project Manager
Location:  Utah (remote role but MUST currently live in Utah)
Job-Type:  Contract
Salary Range:  100K – 125K
Referral Fee:  $1,000
Employment Eligibility: Gravity will consider US Citizens, Green Card Holders, and those with full-time US Employment Authorization (H-1B Candidates).  We are also open to contract or "corp to corp" agreements for highly qualified candidates.
Position Overview:
Gravity IT is looking for a strong Project Manager with SAFe Agilist/Scrum Master to work on a long term (3.5 year) contact with one of our key customers in Utah.  In this role you will manage key projects developed to serve the health and well-being of the citizens of Utah. 
Duties & Responsibilities:
Manage projects through the entire project life cycle.

Work closely with the Business Analysts and Product Owners in the process of capturing
product requirements/user stories, resolve problems, and establish priorities in Jira.
Create and maintain project documentation throughout the entire project.

Set project, team, and iteration goals; establish product owner approved priorities; manage
resource allocation and task sizing; develop concepts and approaches; review project progress
and results.
Identify process overlaps and gaps.

Create, coordinate and/or participate in testing plans.

Coordinate and collaborate with other IT Project Managers.

Conduct the daily team Scrum and SAFe PI related ceremonies and meetings.

Manage JIRA project boards and Advanced Road Maps to show milestones, deliverables,
progress, and dependencies for management and SAFe PI planning.
Required Experience & Skills:
3 + years Project Management/Business Analyst and SAFe experience

SAFe Agilist/Scum Master experience is required

Excellent customer service and group presentation skills

Have a general understanding of information technologies including cloud computing, hosting services, and application development.

Ability to communicate information and ideas clearly and concisely in writing; read and understand information presented in writing.

Experience coordinating tasks of people, groups and/or organization(s), including follow up on task assignments.

Experience with configuring JIRA boards and roadmaps.
Nice to Have Experience:
 
SAFe Agilist/Scrum Master certifications preferred

Experience with the medical or health services industry