Project Manager / Scrum Master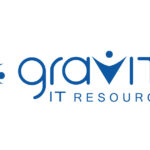 Gravity IT Resources
Job Title: Project Manager / Scrum Master
Location: Hybrid – Deerfield Beach, FL (will consider strong remote candidates)
Job-Type: Contract
Referral Fee: +/- $150 per month
Employment Eligibility: Gravity cannot transfer nor sponsor a work visa for this position. Applicants must be eligible to work in the U.S. for any employer directly.
Our client is a $18B, Fortune 200 company in the automotive retailing, distribution and services industry. They are currently ranked in the Top 20 companies to work for in the US by Fortune Magazine, Top 20 best companies for diversity and have an amazing work culture and impressive long-term growth prospects.
Job Description
As a Sr. Project Manager/Scrum Master, you will directly report to IT Delivery Manager. You will ensure that the team adheres to the Scrum principles, values and practices while establishing Agile friendly environment for the team. You will be accountable for facilitating the Scrum process and will also be ensuring that the team is delivering value. This role will support the SETF-IT group.
Key Responsibilities:
· Guide and coach the team on how to use Agile framework
· Remove impediments that inhibit the team's productivity and that may sometimes involve coordinating with people outside the team to seek assistance on work items
· Facilitate Agile ceremonies and ensure that they are comprehended and followed: Sprint Planning, Daily Scrum, Sprint review and Sprint Retrospective
· Act as a Servant Leader: Maintain productivity and function of the team
· Manage the Scrum Board
· Maintain project finals and status reporting
· Facilitate internal communication and effective collaboration
· Act as Change Agent: Understand the need for change helping the team implement changes effectively
· Ensure deliverables meet the quality standards at the end of each sprint
· Guides teams to higher scrum maturity
Job Requirements
• Bachelor's degree in Computer Science, Business or related field required
• Minimum of 5 years of experience in working on a/multiple Scrum teams
• Certified Scrum Master or equivalent
• Project?Management?Professional (PMP) certification
• Advanced knowledge of Agile and Waterfall methodologies
• Must possess a strong presence, polish, and exude confidence
• Effective written and oral communication skills
• Good critical thinking and decision-making skills
• Good problem solving, negotiation, and conflict resolution skills
• Excellent servant leadership and change leadership skills
• Excellent planning and coordination?skills?
• Must have good business acumen
• Comfortable dealing with ambiguity
• Demonstrate emotional intelligence
• Proficiency with Microsoft Office applications: Word, Excel, PowerPoint, Visio, MS?Project, and Jira
• Familiar with SDLC concepts
• Understanding of DevOps practices is a plus
Ryan.Glenn