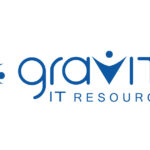 Gravity IT Resources
Job Title: Project Manager
Location: Remote
Job-Type: Contract
Referral Fee: $1500
Employment Eligibility: Gravity cannot transfer nor sponsor a work visa for this position. Applicants must be eligible to work in the U.S. for any employer directly (we are not open to contract or "corp to corp" agreements).
Position Overview:
Gravity is looking for a Project Manager to assist our client's project team and sales team.
The successful candidate will possess at least 1 year of experience in a data entry/project management setting. Ability to work with detail orientation and outside of the box thinking are critical to this role.
Our client is a leading climate controlled solutions organization. They focus on moving refrigerated items and perishables around the world. The organization puts sustainability top of mind, working to provide these solutions while maintaining a better planet. They have made a commitment to investing in technology and staying cutting edge with the technologies they select.
Duties & Responsibilities:
· Support sales and PM teams issuing contracts to sub contracts
· Assist these teams in entering timesheets, signing off on procurement cards, and customer billing
· Execute detail oriented data entry work with precision
· Work in an ad hoc setting with customer contracts as a notary
· Work in Excel with customer contract information
Required Experience & Skills:
· 1+ year of experience supporting sales and project teams dealing with customer contracts and sub contracts
· 1+ year of experience working in an Excel setting working with financials
· 1+ year of experience signing off on procurement cards, working with customer billing information, and order materials
· Experience working in an environment where you are tasked with using existing resources to solve problems on your own
·Carry a full expectation of on-site work at the Syracuse office