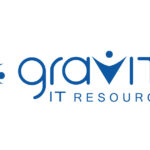 Gravity IT Resources
Job Title: QA Analyst
Location: Remote
Work Authorization: USC/GC Holder
Job Type: FTE
Position Overview:
At NationsBenefits, we are a fast-paced, rapidly growing company seeking hundreds of new employees for various roles in our six locations across the Nation.
It all begins with how we care about the people we serve. Since 2015, our mission has guided our principles towards delivering solutions for a rapidly changing industry. Compassionate Care is at the center of all we do, and it unites us to foster an environment where everyone is empowered, inspired, and equipped for success.
We offer a fulfilling work environment that attracts top talent and encourages all associates to do their part in delivering best-in-class service to internal and external customers alike. It's how we're transforming the healthcare industry for the better. We provide career advancement opportunities from within the organization with multiple locations in Florida, California, Tennessee, Pennsylvania, Utah, and India.
Together, we can make a meaningful and measurable difference in the lives of millions. That's something we can all be proud of.
Employee Benefits
Compensation for all positions is competitively higher than the current marketplace. Simply put – we pay more. We also show our gratitude through supplemental pay, including overtime, raises, and performance bonuses. You can earn even more through referral bonuses. We also offer a comprehensive benefits package including medical, dental, vision, life, disability, 401(k) and paid holidays/time off for eligible employees. We invest in the employee experience through training and development opportunities. Achieve your potential and grow your career with NationsBenefits.
Role and Responsibilities
The Quality Assurance Analyst will be responsible for mainly manual testing using best practices.
Essential Duties and Responsibilities
Perform Black box testing, integration testing and other type of testing

Perform white box test and code inspection by comparing source control changes and reviewing of code changes

Maintain the health of the QA, UAT, Training and Demo environment

Assure the release process is tightly managed during SDLC cycle

Analyze and Inspect business and functional requirements documents and use cases

Work effectively with business team, Application support team, and other groups Capture, analyze and own defects through resolution

Report Quality Matrix for all initiatives

Complete development and testing effort within timelines and budgets identified by the team

Conduct peer reviews of test plans, test procedures, and test scripts

Participate in design reviews

Perform Functional test, regression test, Unit test, Performance test and Load test for API, Web application, Database, Web services

Experience in data validation concepts, and SQL tuning

Experience with automation tools like Selenium, .Net, Code UI, SQL Scripts, JMeter, NG Test or other tools is plus
Additional activities may include:
Coaching, inspiring and motivating QA team.

Automation of test scenarios using tools like Selenium with .Net Code

A good understanding of the hearing healthcare market dynamics

Writing SQL
Qualifications and Education Requirements:
Bachelor's Degree in Engineering, IT or Computer Science and/or 5 years' experience as QA Analyst.
Preferred Skills
Written and Oral Communication Skills

Presentation Skills

Attention to detail

Listening skills

Working Knowledge in Microsoft Office
Additional Notes
This position may require other duties not mentioned above. Individuals may be responsible for other administrative tasks or be required to assist in other roles/departments as needed.
Hours may vary for this role.
NationsBenefits is an Equal Opportunity Employer.