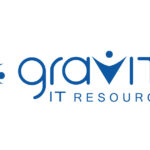 Gravity IT Resources
Job Summary
The QA Automation Engineer's primary function is to plan, implement and execute all aspects of quality and testing, which includes manual and automated test cases. They will work closely with our application development team to monitor for quality, reliability, and performance throughout all stages of software development. The position is also responsible for automating the execution of test cases to increase delivery speed and taking initiative to evolve our QA processes.
Essential Roles and Responsibilities
% of Time Spent
Essential Tasks/Duties/Responsibilities
50%
Develop, maintain, and execute manual and automated test cases for frontend and backend testing.
Validation and production sign off after deployment.
20%
Write detailed test plans that cover user story acceptance criteria and foreseeable edge cases.
Define testing strategy, scope, and priority/critical path
20%
Identify, document, prioritize and communicate defects and bugs. Coordinate with development team for defect fixes and re-test.
10%
Participate in daily standups, user story review, estimation, and sprint planning.
Skills and Qualifications
Undergraduate Degree in Information Technology, MIS or equivalent
4+ years proven track record writing and executing manual & automated tests for .Net applications and APIs (C#)
5+ years working in a fast-paced agile team environment
Experience with writing, executing, and understanding SQL queries
Experience with AJAX, CSS, JavaScript, Web API preferred
Experience with various automation tools and frameworks; Cypress.io is a PLUS
Experience with Cloud computing concepts (Azure/AWS) is PLUS
Strong planning and organizational skills with critical attention to detail
Strong agile tester with experience testing mobile application, API, database and web applications.
Ability to effectively organize, prioritize, multi task and manage time
Ability to work independently with minimal direction
Excellent verbal and written communications skills; strong teamwork and collaboration
Knowledge of object-oriented programming
Understand and support QA activities related to complex application and system implementation projects
Protect and take care of our company and member's data every day by committing to work within our company ethics and policies
Applicants must be legally authorized to work in the United States on a permanent and ongoing future basis without requiring sponsorship