QA Delivery – Data Validation Tester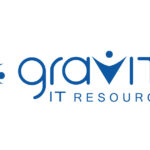 Gravity IT Resources
Purpose & Overview:
This is an individual contributor position that will be responsible for providing Test Leadership support as well as performing test execution act scope, test execution, and validation of data. This individual will work closely with the product owners.
Responsibilities:
Creation of a Test Strategy.
Work with application teams to identify test scope.
Participation in Test Scenario and Test Case identification/authoring.
Creation and Maintenance of Test Scenarios and Test Cases.
Identification and Maintenance of Test Data.
Execution of tests.
Documentation of test execution utilizing HP ALM.
Proactively identify functional, technical, and integration related defects.
Perform preliminary trouble shooting of defects to facilitate quick resolution.
Documentation of defects utilizing HP ALM.
Effectively and proactively communicate issues and risks.
Lead daily testing execution and defect meeting to ensure progress and provide status to project team.
Qualifications:
Required: 3-5 years Test Lead experience.
Experience performing integration testing and data validation.
Delivery experience on projects in Agile methodology.
SQL knowledge.
Exposure to software testing methodologies (test planning, test scope identification, test case development, test execution, defect management).
Organizational and planning skills.
Strong interpersonal skills, proactive participation in Team environment.
Effective documentation and communication skills.