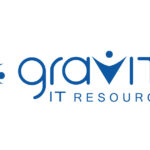 Gravity IT Resources
Job Title: QA Engineer
Job Type: Contract – 6 months
Location: Remote
Work Authorization: US Citizen or Green Card Holder preferred, may consider Corp to Corp
Referral Fee: $1300-2000
Overview:
We are looking for QA Engineers that can take ownership of the QA process. The right candidate will need to be able to think outside of the box, bring new ideas to the table and be able to identify gaps in their current process and give direction to the development and product teams to fill those gaps.
Job Duties:
Below are some of the responsibilities the software QA Engineer is expected to undertake in their position:
Take ownership of QA process. Create and design application and software testing processes
Monitor system and software functionality
Ensure offerings are entirely functional and provide quality assurance for software products
Automated testing and problem-solving of various tasks that work towards a development process
Advise best practices and optimizations throughout testing and bug-fixing processes
Collaborate with fellow software QA engineers to develop test plans and new approaches for seeking out bugs and exploits in end-user-facing applications
Establish and implement rigorous reporting and automated monitoring systems
Establish creative direction for the company within brand guidelines
Manage multiple projects within design specifications and budget restrictions
Qualifications:
Must have 3-5 years of experience in QA automation
Experience with Lambda/serverless technology
Experience in the following: Node.js, JEST Framework, unit testing, integration testing, performance testing, smoke testing
Integration into CI/CD Pipeline – GIT Lab or GIT Hub Actions
Observability and monitoring experience and application performance monitoring experience including Data Dog alert notifications.
Emily.Wilhelm