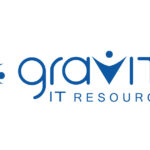 Gravity IT Resources
Job Title: QA Engineer
Location: Remote
Job-Type: Contract (9 months+)
Referral Fee: $750
Employment Eligibility: Gravity will consider US Citizens, Green Card Holders and those with full-time US Employment Authorization (H-1B Candidates). We are also open to contract or "corp to corp" agreements for highly qualified candidates.
Position Overview:
Gravity IT is seeking a strong QA Engineer to support cross functional projects/product teams for one of its key customers. In this role, you will be involved in automated testing of web and mobile applications, API's, etc. This is an exciting environment with a company that is disrupting its marketplace through technology.
Duties & Responsibilities:
Based on the project you are supporting, you will choose the correct automation toolset to use to meet the requirements of the job (they have many in the environment – Cypress, Selenium, Playwright, MS Visual Studio, etc.).

You will then implement and execute automation framework in support of the application you are testing. These could include:

API Testing

Web App Testing

Mobile Testing

ERP

Each team works in 2-week sprints – so you will be executing test plans based on a 2 week sprint cycle in collaboration with the team(s) you are supporting.

Will help build a Load Testing framework to integrate with their different apps, products, platforms.
Required Experience & Skills:
3+ years automated testing experience – Must have automated testing experience with one or more frameworks (Cypress, Selenium, Playwright, MS Visual Studio, etc.).

3+ years – experience testing Web Apps, Mobile Apps, APIs, ERP, etc.

Some development/scripting experience (Python, NodeJS, PHO, SQL, Java, etc.)
Nice to Have:
Cloud/AWS experience

Experience integrating with data pipelines

Experience with GitLab or Bitrise