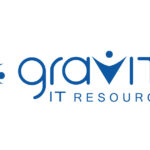 Gravity IT Resources
Job Title: QA Lead
Location: Utah (95% remote but must live on Utah for occasional onsite meetings)
Job-Type: Contract
Referral Fee: $1,500
Employment Eligibility: Gravity will consider US Citizens, Green Card Holders, and those with full-time US Employment Authorization (H-1B Candidates). We are also open to contract or "corp to corp" agreements for highly qualified candidates.
Position Overview:
QA Lead will work as part a development and testing team on various projects.
Duties & Responsibilities:
Automation of existing products using the Cypress framework.
Writing up test cases and test plans for the current and future projects of the team.
Testing the products that are being developed using the test plans and test cases that have been written for them.
Using JIRA for tracking activities and tickets of work.
Testing on both the DEV and AT (automation testing) lanes.
Working with other QA and Dev members to get the products ready and delivered in a timely manner.
Required Experience & Skills:
Experience creating and executing test plans (manual and automated)
Understanding of acceptance criteria – ability to determine when criteria is met, how to establish criteria, etc.)
Automated testing experience (e.g., Cypress)
SQL skills
Ability to craft quality testing data set
Ability to train staff on testing (w/o SQL)
Nice to Have: