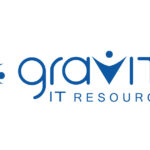 Job Description
Job Title: QA Manager
Location: Fort Lauderdale OR White Plains, NY
Work Authorization: USC/GC Holder
Job Type: FTE
Position Overview:
Job Responsibilities:
– Gain hands-on understanding of our client's key business functions and operations.
– Lead the work of a large software testing team, provide support regarding day-to-day issues, and liaison with business customers with a complete, end-to-end understanding of the technologies and business functions.
– Track the progress of test assignments, validate full test coverage of requirements, evaluate the defects volume/trends, and spot-check test results.
– Provide leadership and vision for automated testing, including the development of a roadmap to regression test automation, and the implementation of tools and processes in support of test automation.
– Create and maintain the Test Plans, Requirements Traceability Matrices, Test Cases, and Test Metrics.
– Research test tools, methodologies, trends, and update existing practices and processes.
– Report to Director of QA the performance evaluations that are timely and constructive.
– Develop and manage QA metrics via Azure Dashboards
– Communicates quality standards and parameters to QA team, product development team, and product management team.
– Coordinates product testing processes between cross-functional teams.
– Works with technology leaders and PMO to develop project schedules and resource allocations.
– Performs other technical and managerial duties as assigned.
Qualifications:
– Bachelor's Degree in Engineering or similar combination of Business and Technology
– 10+ years of experience in the Quality Assurance field with 3 years minimum lead or management experience required.
– Managing QA teams and processes using Agile methodology.
– Proficient with Microsoft Office, Azure Dev Ops (or other software project management tool), and other related QA testing software.
– Excellent verbal and written communication skills.
– Excellent interpersonal and customer service skills.
– Excellent organizational skills and attention to detail.
– Excellent time management skills with a proven ability to meet deadlines.
– Strong analytical and problem-solving skills.
– Strong supervisory and leadership skills.
– Automotive industry experience, including sales and service is preferred
– Must meet company's requirements for employment