Quality Assurance Analyst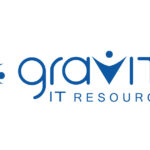 Gravity IT Resources
Job Title: Quality Assurance Engineer
Location: Miami, FL (Remote)
Job-Type: Contract
Employment Eligibility: Gravity cannot transfer nor sponsor a work visa for this position. Applicants must be eligible to work in the U.S. for any employer directly (we are not open to contract or "corp to corp" agreements).
Position Overview:
Our client is looking for a Quality Assurance Analyst/Engineer to join their team to enable engineers to ship features while providing the best end-to-end user experience across their corporate website.
The successful candidate will have experience with automated testing, manual testing, Java, and Selenium.
Our client is a leader in the cruising industry and the third largest cruise line in the world by passengers. They have been the premier innovator in the cruise line industry for over 54 years.
Primary/Essential Duties & Key Responsibilities:
Collaborate with the architect owner and engineers to test incremental development work
Review requirements, specifications and technical design documents to provide timely and meaningful feedback
Create detailed, comprehensive and well-structured test plans and test cases
Estimate, prioritize, plan and coordinate testing activities
Design, develop and execute automation scripts using selected tool suite
Identify, document, and track bugs
Execute cursory tests as needed to ensure quality thresholds are met on all deployments
Incorporate feedback of the SDLC into continuous improvement ideas
Investigate product quality in order to make improvements to achieve better customer satisfaction
Develop and apply automation testing processes for new and existing products to meet client needs
Liaise with internal teams (e.g. developers and product managers) to identify system requirements
Collaborate with the team to ensure consistent project execution
Escalate any testing-related risks to communicated timelines as early as possible
Participate in planning meetings, daily stand-up, and demos
Identify quality assurance process bottlenecks and suggest actions for improvement
Adopt a mindset of continuous improvement
Use data and experimental observations to drive ideas
Collect quality data and identify key KPIs for product quality
Prepare and present findings for improvement ideas to the team and stakeholders
Cultural Fit
Collegial and open communication style; fact-based
Devoted to continual communication and transparency
Resourceful and resilient; collaborative by nature
Demonstrates self-awareness
Required Qualification:
Experience in the following domains:

Travel or Cruise industry

Ecommerce

Search Engine Optimization

Exposure to cross-browser development

Familiarity with content management systems

Advanced Knowledge with Scala, Mobile tools, Apache, HTML, XML, Java, JavaScript, PHP, Drupal, JSON, MySQL, Lagom, Akka – for micro-services, Kafka. Angular is a plus.

Significant knowledge of client server and internet systems architectures along with experience maintaining and/or developing high-performance systems.

Creates well designed, reusable objects and understands the benefits of the various programming languages.

Possesses demonstrated work experience with more than one relational database management system.

Ability to think beyond code to architecture and user experience.

Good verbal and written communication skills with a strong commitment to excellent customer service.

Strong initiative, priority setting, and collaboration skills.

Ability to lead, motivate, influence and generate enthusiasm among team members.

Ability to work on-call work rotations in order to provide after-hours support.