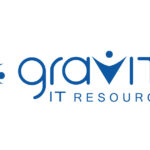 Gravity IT Resources
Job Title: Receptionist
Location: Charlotte, NC
Job-Type: Contract to hire
Referral Fee: 250 + $65/month
Employment Eligibility: Gravity cannot transfer nor sponsor a work visa for this position. Applicants must be eligible to work in the U.S. for any employer directly (we are not open to contract or "corp to corp" agreements).
Position Overview:
Gravity is looking for a professional receptionist for our client's global headquarters in Charlotte, NC. This role will be responsible for being at the forefront of the business connecting internal employees with incoming inquiry. As the first point of contact, this role will be responsible with representing our client for visitors and incoming callers, providing a great first impression for the firm's culture.
Our client is fast growing global investment management firm whose insights and customized strategies form the foundation for strong partnerships. They view sustainable principles as a guiding force behind their business stewardship and governance frameworks. This client is located in the Uptown area of Charlotte, NC and offers an outstanding work environment and beautiful building with in-house dining and gym.
Duties & Responsibilities:
Welcoming all visitors and ensuring that they are comfortable while waiting for their visit
Answering all incoming calls for the firm
Keeping a log of all guests registered with Security
Validating and recording authorized parkers
Maintaining a clean reception area, free of clutter
Maintaining and updating employee and department directories
Assisting with other responsibilities as necessary
Required Experience & Skills:
Demonstrated strong customer service skills in a highly professional and fast-paced environment
Strong telephone, listening and verbal communication skills
Familiarity with Microsoft Office
Dependable, detail oriented and flexible, with a strong ability to multitask
Business attire required