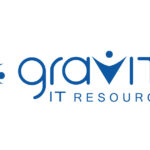 Gravity IT Resources
Job Title: Receptionist
Location: New York, NY
Job-Type: Contract
Referral Fee: $500
Employment Eligibility: Gravity cannot transfer nor sponsor a work visa for this position. Applicants must be eligible to work in the U.S. for any employer directly (we are not open to contract or "corp to corp" agreements).
Position Overview:
Gravity is looking for a receptionist to spearhead our client's administrative efforts.
The successful candidate will possess experience in a customer greeting setting. Additionally, experience in a detail oriented and presentation setting.
Our client is a global investment management firm. They source differentiated opportunities and build long-term portfolios across public and private fixed income, real estate, ad specialist equity markets. With investment professionals based across the globe, the firm is able to effectively serve its clients and their 350 billion AUM.
Duties & Responsibilities:
· Welcome all visitors and ensure their comfortability when waiting
· Keep log of all guests registered with security,
· Validate and record authorized parkers
· Maintain safe and clean reception area, free of clutter
· Assist with other responsibilities as necessary
Required Experience & Skills:
· Demonstrated strong customer service skills in a highly professional environment
· Strong telephone ability, listening and verbal communication skills
· Familiarity with Microsoft Office
· Dependable, detail oriented, with a strong ability to multitask
· Ability to come dressed professionally every day