Regional Marketing Manager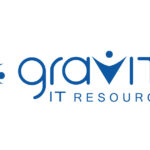 Gravity IT Resources
Job Title: Regional Marketing Manager
Location: Clearwater, FL (Travel Required)
Job Type: Direct Hire
Referral Fee:
Employment Eligibility: Gravity cannot transfer nor sponsor a work visa for this position. Applicants must be eligible to work in the U.S. for any employer directly
Position Overview
The Regional Marketing Manager is responsible for analyzing market, contact (prospect and customer), inventory, and brand trends to develop actionable marketing plans for stores within the assigned region. Integrated planning and collaboration with the Regional President, Store Managers, and the Director of Marketing is key to success. The Regional Marketing Manager will lead, plan, coordinate, and successfully execute region-wide marketing initiatives.
Our client is a leading marine retailer that is united by water.
Duties and Responsibilities
Analyze market, contact (SQL, engagement, interest), inventory (available, order, engagement, interest), brand (company and competitive), and store (location and competitive dealers) trend data

Develop actionable marketing plans (monthly and quarterly) for the region and stores.

Measure marketing plan results (KPI's) and effectiveness while recommending adjustments (monthly and quarterly) at both the region and store levels. Collaborate and effectively communicate needs and plans between all key stakeholders.

Lead and approve store marketing plans.

Work directly with the Team Support Marketing Team and assist with the local and national marketing and branding efforts.

Hold region and stores accountable to uphold Brand/Retail standard marketing guidelines.

Collaborate national marketing efforts with stores.

Aid in the coordination of strategic marketing alliances, assist in the production of collateral materials utilizing Team Support (corporate) marketing team, and track marketing promotions

Assist the Regional President in the planning, developing and coordinating of all marketing strategies and plans

Interface with the locations within the assigned region to identify marketing and sales opportunities and resolve potential issues.
Required Experience and Skills
5+ Years Direct Marketing Experience (Including Digital Marketing)

Strong Analysis, Planning, and Execution Skills.Strong Business, Technical, and Change Acumen Skills

Exceptional Communication, Interpersonal, and Relationship Skills

Creative Mindset for to Deliver Innovative Solutions and Work through Complex Opportunities

3+ Years CRM System Hands-on Experience and 5+ Years Microsoft Office Tools Hands-on Experience

3+ Years Data Analysis Hands-on Experience

5+ Years Microsoft Office Tools Hands-on Experience

Strong Social Media Skills – Operational and Tools

Additional Responsibilities as Needed for the Continued Growth of the Business

Travel Required (50%)