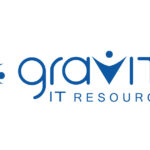 Gravity IT Resources
Job Title: Resource Manager
Location: Remote
Job-Type: Contract
Referral Fee: $200/month
Employment Eligibility: Gravity cannot transfer nor sponsor a work visa for this position. Applicants must be eligible to work in the U.S. for any employer directly (we are not open to contract or "corp to corp" agreements).

Position Overview:
The Resource Manager will work closely with the Resource Management team to support project staffing for an assigned business area. The role will partner with other Resource Managers to deliver high-quality staffing solutions that ensure proper alignment of resources to projects, optimize utilization, and support resource development.
This is a role that requires a highly organized self-starter who thrives on solving problems and has solid skills and experience in resource management. The ideal candidate is a team player with strong communication skills who must work seamlessly across different functional groups and regions.
Our client is a leading developer of cloud, SaaS Human Capital Management (HCM) software. They have a "People First" culture and have been ranked as the #8 in Fortune Magazine's "Top 100 Companies to work For" and the #1 Software company to work for by Great Places to Work.
Essential Duties and Responsibilities:
Assist in developing staffing strategy in partnership with vertical leaders and under the direction of RM leadership. This includes utilizing direct and partner resources. Build and manage capacity plans to proactively determine staffing needs.
Support project staffing for assigned vertical/region by validating requirements, searching for candidates, and assigning resources.
Produce & analyze resourcing data for Vertical/Geography, make recommendations based on the data. This includes forecast utilization, availability, skills gaps, monthly utilization reviews, trends/analysis in skills demand and supply.
Proactively build strong relationships with resources, gain subject matter expert understanding of their skills profiles/developmental interests and work with leadership and internal learning in talent planning activities.
Develop an understanding of products, delivery methodology, and the roles and skills needed on products matching the right talent with the right project at the right time.
Wherever possible, arrange assignments to promote the enhancement of employees' skills and development of competencies needed to support current and future business.
Assist in negotiating staffing conflicts through creative staffing solutions and alternatives and escalates sensitive or high-risk staffing situations as appropriate.
Facilitate weekly pipeline/staffing meetings with vertical/regional leadership to discuss upcoming pipeline and capacity, and to identify instances of resource underutilization.
Identify and address headcount issues and skill gaps by reviewing reports to understand current state and pipeline, lead capacity planning meetings and making recommendations for training and mentoring.
Collaborate with fellow Resource Managers on resource sharing opportunities
Interpret sales orders and statements of work to understand products, roles, hours and delivery model.
Use internal systems to collect and analyze relevant data on skills, availability and utilization.
Maintain a high level of proficiency in the resource management tools and fully defines and utilizes Dashboards and reporting.
Develop staffing processes for new businesses, new offerings and acquisitions in partnership with key stakeholders.
Active member of the global Resource Management team, participating in improvement initiatives and standardization across the team
Qualifications:
Bachelor's degree or equivalent in a Business, Computer Sciences, or related field
2+ years Resource Management experience required, preferably in a Professional Services environment; Workforce management industry experience a plus
Strategic and analytical thinker with strong problem-solving skills
Strong business acumen, organizational and time management skills
Ability to prioritize workload and delegate to other operations team members·
Strong organizational awareness and change management skills·
Highly developed diplomacy, influencing, negotiation, and conflict management skills·
Strong written and verbal communication skills·
Excellent leadership, negotiation, influence, and conflict management skills·
Ability to manage confidential information appropriately and professionally·
Strong understanding of resource management processes and tools ·
Ability to drive resource metrics and analytics·
Experience dealing with 3rd party suppliers and a contingent workforce·
Working knowledge of systems such as professional services automation applications and SalesForce.com·
Strong proficiency with MS Office tools Excel, Word, PowerPoint, Outlook
Stephanie.Grassi