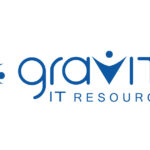 Job Title: Manager, RIS-PACS
Location: Palm Springs, CA
Job-Type: Direct Hire
Employment Eligibility: Gravity cannot transfer nor sponsor a work visa for this position. Applicants must be eligible to work in the U.S. for any employer directly
Position Overview:
The Manager, RIS PACS will be responsible for overseeing the team of PACS Administrators and Systems Analysts for all applications supporting the Radiology and Cardiology areas at Eisenhower Health. This position is also responsible for project management of systems in these departments and providing information technology and application support.
Qualifications
Preferred: Bachelor's Degree in Information Technology or Radiologic Sciences (BSRT)
? Licensure/Certification
Epic Radiant Certification required
? Experience
Required: minimum of 5 years of Senior PACS Administrator or RIS PACS Management in an acute care setting.
Specific Skills, Knowledge, Abilities Required
? Working knowledge of and experience supporting imaging applications. Preferably McKesson Medical Imaging,
GE Centricity and Phillips Xcelera.
? Certification in Epic Radiant or Cupid modules.
? PC Computer skills using MS Office, Internet Browsers, Email.
? Experience with relational databases.
? Utilization of logical problem solving methodology required. PC set-up / basic PC networking skills in a Windows
environment. Experience with DICOM and HL7 are preferred.
? Excellent communication skills.
? Facilitation skills, strong organization skills, team building skills.
? Excellent oral and written skills.
? Ability to maintain positive interpersonal relations with peers, users and vendors.
? Ability to teach/train other clinical staff.
? Ability to mentor, supervise and evaluate team members work.