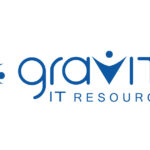 Gravity IT Resources
Job Title: RPA Developer
Location: Remote
Job-Type: Contract
Employment Eligibility: Gravity cannot transfer nor sponsor a work visa for this position. Applicants must be eligible to work in the U.S. for any employer directly (we are not open to contract or "corp to corp" agreements).
Position Overview:
This position will be responsible building automatic weekly new hire reports to notify the arrival of new employees and the address to deliver onboarding supplies using the Automation Anywhere platform. The position is responsible for managing the build out of this automation tool to bolster our client's onboarding process. The role is responsible for built in quality checks throughout the process and test for inaccuracies. The role will also be responsible for collaborating with HR Solutions team to transfer general knowledge post-creation.
The expected timeframe for this role will be 4 weeks of full-time work to reach process design completion and 4 weeks of part-time work to provide support for ussies and to transfer general knowledge to internal users.
Essential Duties & Responsibilities
Build an automatic weekly new hire report to assist in our client's onboarding process of new resources
Build automatic monthly processes that consolidates all onboarding cost with welcome kit costs
Building out systems that accurately deliver data to the finance team to bill out these charges
Collaborate with HR Solutions team post implementation to transfer automation knowledge of the new system
Required Qualifications
10+ years of experience building out RPA solutions
10+ years of experience automating using the Automation Anywhere platform
10+ years of experience building in quality checks throughout the process to test for inaccuracies
Experience collaborating with internal teams that will be using the automation software to transfer knowledge post-implementation