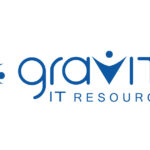 Gravity IT Resources
Job Title: SAFe Agile Leader
Location: Hybrid Onsite – West Palm Beach, FL
Job Type: Contract to Hire
Work Eligibility: U.S. Citizen or Green Card Holders only
Referral Fee: $500+
Position Specific Description
The Agile Coach is responsible for coaching and mentoring Scrum Masters, Agile Product Owners, Managers, and Executives to leverage Agile Principles, practices and frameworks. This role serves as a subject matter expert on scaling Agile, including the use of scaling frameworks and able to help organizations identify their value stream. The Agile coach embraces servant leadership and displays behaviors that come with the key mindset shifts associated with being Agile.
Job Duties & Responsibilities:
We are looking for individuals with a strong Agile delivery track record. Extensive work experience as an Agile Coach and in-depth knowledge of procedural DevOps.
As an Agile coach, you will be responsible for guiding organizations in their journey towards becoming Agile

Coach leadership on adopting an Agile mindset

Coach Product Owners on Agile practices and execution

Coach Scrum Masters on Agile practices and support the self-organization of teams

Support organizations in developing value trees and associated actionable outcome based Agile metrics

Design or modify tools to see into Agile teams delivery, through a resource to portfolio lens.

Provide guidelines on Agile ceremonies (Sprint Zero, Project Kick Off, PI Planning, Stan Ups, Backlog Refinement, Retrospectives, Demos, etc.)

Provide guidelines on the formation of Epics, Features, and User Stories

Provide guidelines on slicing Epics into Features and Features into User Stories

Assess the current processes/practices and support defining an appropriate Agile delivery approach
Required Qualifications
At least 4 – 6 years of verifiable experience in Professional Coaching

Be knowledgeable and passionate about Agile and Business Transformation

Extensive knowledge of Lean, Scrum, Kanban, and Scaled Agile Framework (SAFe)

Extensive knowledge on Agile tooling

Demonstrable experience with Lean-Startup or other product innovation techniques

Working knowledge of DevOps Framework and tools

Willing and able to contribute to Agile Communities of Practice in addition to coaching work

Must be a strong and effective communicator

Experience in removing impediments, resolving conflicts, and negotiation

Experience in developing and facilitating training
Preferred Qualifications
Agile certified (e.g. SPC, CSM, PSM)

Supervisor/Management Experience: 5+ years
Jessica.Speer