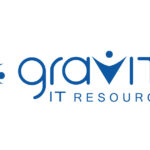 Gravity IT Resources
Overview
Our client is a leading global digital infrastructure firm. With a heritage of over 25 years investing in and operating businesses across the digital ecosystem including cell towers, data centers, fiber, small cells, and edge infrastructure, our client manages a $50 billion portfolio of digital infrastructure assets on behalf of its limited partners and shareholders.

The Salesforce Administrator leads planning, design, and conception of functionality for Salesforce and other business applications. Owns requirements, conceptualizes designs, and influences future-state business processes in support of core organizational functions for the firm. Leads collaborative efforts across a broad range of business partners and stakeholders. Effectively documents future-state processes, tests the effectiveness of developed solutions, and enables the adoption of new business processes.
Responsibilities
Communicates and presents recommended improvements and solutions to business processes and decision-making rationale. Delivers engaging experiences that balance customer needs, business goals, and technical realities by working collaboratively across the organization

Engages in standard business analysis methodology, outlining problems, opportunities, and solutions, and identifies process-improvement efforts across the organization.

Builds and delivers design solutions that meet customer needs and expectations. Leads user research efforts to gain understanding of customer and stakeholder pain points, challenges, and needs.

Maintains currency on emerging technologies and approaches, leveraging the latest industry knowledge to drive innovation and continuous improvement for the organization. Seek opportunities for innovation and maximizing system functionality by continually developing skills, knowledge, and abilities.

Leads collaborative engagement efforts with a broad range of business partners and stakeholders to solve issues productively and comprehensively. Utilizes leading practices to effectively anticipate, prioritize, analyze, and articulate problems, evaluate and document problem alternatives, manage constraints, and suggest interim and long-term solutions.

Aids the cultivation of an inclusive environment and a culture of trust and transparency, sharing information broadly, openly, and deliberately. Builds and maintains collaborative relationships with diverse groups of peers, team members, and leadership.

Performs other related duties as assigned or requested.
Qualifications
MINIMUM REQUIREMENTS
The candidate for the position of Salesforce Administrator must meet the following qualifications:
Bachelor's degree in a relevant field such as computer science, computer information systems, etc., or equivalent combination of education, training, and experience.

Five years' experience in information technology

Proven record of delivering end-to-end, user-centered products, considering stakeholder requirements, user research, market analysis, data, customer feedback, and technical constraints or opportunities.

Experience leading requirement-gathering interviews or sessions. Proven experience utilizing analytics tools to measure results of user-centered products, documenting success, presenting opportunities, and supporting decision-making.

Experience developing test strategies and plans, using widely accepted test methodologies or frameworks and proven analytical and problem-solving skills.

Proven ability to facilitate collaboration across a broad audience of stakeholders and drive consensus in alignment with university policies, processes, and procedures.

Proficiency with Microsoft Office tools and applications. Experience operating with Lean and Agile methodologies, and familiarity with computer programming concepts, including software development lifecycles.

Proven time management and prioritization skills to make efficient, logical decisions in a rapidly changing environment.

Excellent written and oral communication skills, with experience presenting technical topics in a business-oriented fashion to non-technical audiences.

Proven experience establishing strong working relationships with a wide range of team members and clients, utilizing clear and effective functional documentation skills.

Ability to provide strategy and recommendations on design and development methodologies, and leverage lessons learned from past experiences to drive continuous improvement of application and business process solutions.

PREFERRED QUALIFICATIONS
The ideal candidate for the position of Salesforce Administrator has the following qualifications:
Bachelor's degree in business administration, information technology, or relevant field

Minimum of 8 years of experience in information technology

Minimum of 5 years of experience managing Salesforce environments

Minimum of 5 years working for global private equity or financial services firms

Experience working with and supporting Salesforce products such as Sales Cloud, Service Cloud, Pardot

Experience working with Salesforce integrations such as Conga, Riva, DocuSign, etc

Experience working with or managing Salesforce managed service providers

Experience building Salesforce reports and dashboards along with building external dashboards in Power BI or Tableau connecting to Salesforce data