Salesforce Apex Developer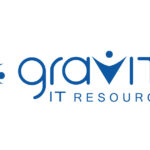 Gravity IT Resources
Job Title: Salesforce Apex Developer
Work Eligibility: U.S. Citizen only
Location: Remote
Time Zone: EST
Duration: 3 months (Opportunity to Extend)
Referral Fee: $135 +/- per month based on monthly hours worked.
Job Overview:
Gravity is looking for a Salesforce Apex Developer. Must be a U.S. Citizen in order to obtain security clearance.
The Salesforce Apex Developer must work well in team environments, strong communication skills, and obtain critical thinking skills. Must be comfortable being customer facing.
Qualifications:
2-3 years of experience as a Salesforce Developer

Strong Apex development experience (2-3 years)

Sales & Service cloud knowledge (2-3 years)

Platform Developer 1 certification (must have at a minimum)

Ability to work independently and hit the ground running

Fix existing Apex code

Bachelors Degree required

Consulting background (bonus)
Responsibilities:
Coordinate with stakeholders and other project teams to design and develop interfaces with other external applications.

Strong in APEX Programming and Salesforce best practices.

Experience in Lightning Components, Salesforce Design Patterns, Aura Framework.

Practical expertise in troubleshooting, performance tuning and optimization, problems analysis, etc.

Familiarity with automated testing, deployment, continuous integration, and release engineering.

Outstanding teamwork and team leadership skills.

Strong written and verbal communication skills, with ability to communicate with business stakeholders and cross functional technical resources.