Salesforce Application Design Architect- Service & Einstein Bots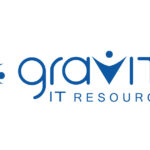 Gravity IT Resources
Job Title: Salesforce Application Design Architect (Intermediate Level)- Service cloud & Einstein Bots
Location: Remote
Time Zone: EST
Duration: 2+ months (opportunity to extend)
Referral Fee: $150-200 +/- per month based on monthly hours worked.
Job Overview:
Gravity is a seeking a Salesforce Application Design Architect who has expertise with Service cloud and Einstein Bots.
In addition to technical skills, an ideal candidate is also great cross-functional collaborator. Working within a large organization and at the scale of delivery, great communicator to build alignment, and influence others to help deliver what is necessary to bring world-class production for customers.
Top Requirements:
Strong Service cloud experience.

Einstein bot experience.
Qualifications:
Bachelors degree in computer science, information systems, or related field.

Candidate must have multiple Salesforce implementation experience for large clients.

Candidate must have deep Salesforce technical background with enterprise level solution mind set.

A self-starter during architecture discussions to be able to interact fluently with multiple application owners and quickly review architecture flows with team.

Building design documents and review sessions with architecture teams.

Expert in Salesforce technologies- Apex, Visual Force, Aura, LWC

Background in supporting Salesforce applications, specifically Sales cloud & Einstein.

Understanding of integration technologies and API gateway.

Experience working in Agile methodology.

Excellent written and verbal communications skills.

Ability to present complex technical information to peers, developers, and seniors leaders.
Kennedy.Granger