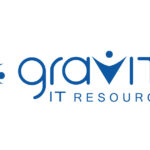 Gravity IT Resources
Job Title: Salesforce Architect
Location: Remote
Job-Type: Contract
Referral Fee: +/- $2000
Employment Eligibility: Gravity cannot transfer nor sponsor a work visa for this position. Applicants must be eligible to work in the U.S. for any employer directly (we are not open to contract or "corp to corp" agreements).
Position Overview:
Gravity is looking for a Salesforce Architect to spearhead our client's implementation efforts.
The successful candidate will possess experience providing strategy to Salesforce Centers of Excellence. Comprehensive knowledge of Sales Cloud, Service Cloud, and Lightning are also required.
Our client is a leading climate controlled solutions organization. They focus on moving refrigerated items and perishables around the world. The organization puts sustainability top of mind, working to provide these solutions while maintaining a better planet. They have made a commitment to investing in technology and staying cutting edge with the technologies they select.
Duties & Responsibilities:
· Provide strategy and vision to the Enterprise Salesforce Center of Excellence for solution design, configuration, and development standards with Salesforce technology
· Provide thought leadership to monitor, track, and review devlivery of solutions to ensure adherence to standards and best practices
· Assist the Salesforce implementation and support teams with business process re-engineering and solutions development of complex business requirements
· Provide technical guidance and mentor the development teams on application development and integrations with Salesforce
· Ensure end-to-end solution integrity, including integration of back-office Oracle ERP and legacy systems
Required Experience & Skills:
· 7+ years of experience of software development, technical and functional design and proven experience of successful Salesforce projects
· 3+ years of Salesforce platform development experience: APEX, Flows, Lightning Web Components, and integration pattern specific programming
· 3+ years of cloud experience with Sales and Service
· 3+ years of experience implementing Salesforce B2C technology
· Salesforce certified application architect certification is required, systems architect, PD1, and PD2 strongly preferred