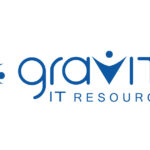 Gravity IT Resources
Job Title: Salesforce BA
Location: Remote
Job-Type: Perm
Referral Fee: +/- $2000
Employment Eligibility: Gravity cannot transfer nor sponsor a work visa for this position. Applicants must be eligible to work in the U.S. for any employer directly (we are not open to contract or "corp to corp" agreements).
Position Overview:
Gravity is looking for a Salesforce Business Analyst to support a sales organization in a global Fortune 500 company. This role is responsible for working with both business and IT to analyze requirements and design solutions on Salesforce.com.
The successful candidate will possess excellent business acumen skills with excellent oral and written communication skills. Additionally, they will have a great understanding of Salesforce.com, specifically sales cloud, and be able to speak with client facing sales reps internally about their usage of the software.
Our client is a global software provider that delivers the business technology that creates a simple and secure way to work from any device.
Duties & Responsibilities:
Independently lead projects and manage expectations of stakeholders, translate business requirements into functional solutions and help build those solutions via configuration
Consistently demonstrate the ability to influence stakeholders on design, solution, and business process
Provide governance and best practice support to the development life cycle, staying abreast of new platform features
Hands on configuration changes in Salesforce, designing elegant and innovations to existing software
Demonstrate a proficient level of business acumen to identify and communicate impacts to sales people internally
Required Experience & Skills:
5+ years of experience as a Business Analyst working with the Salesforce.com platform
5+ years of experience collaborating with sales people to explain changes to their internal systems
5+ years of experience with hands on configurations of the Salesforce.com platform
5+ years of experience coaching and guiding others in the BA team, tracking deliverables and communicating their status
PMP certification preferred