Salesforce Business Analyst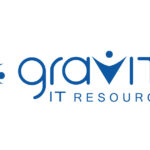 Gravity IT Resources
Job Title: Salesforce Business Analyst
Location: Remote
Job-Type: Contract to hire
Referral Fee: +/- $70/mo
Employment Eligibility: Gravity cannot transfer nor sponsor a work visa for this position. Applicants must be eligible to work in the U.S. for any employer directly (we are not open to contract or "corp to corp" agreements).
Position Overview:
Gravity is looking for a Salesforce Business Analyst to spearhead our client's efforts.
The successful candidate will possess strong Salesforce experience, particularly in the health cloud, marketing cloud, and sales cloud.
Our client delivers technology solutions that make healthcare simpler, more convenient and more affordable for people in our communities. This client's cutting edge technology redefines the way patients interact with their healthcare provider. This company embraces the differences in our strengths while fostering an environment of inclusion, empowerment, inspiration and courage.
Duties & Responsibilities:
Work with Salesforce team including project managers, developers and executive team leaders to complete project deliverables
Strong Salesforce domain knowledge particularly in Health Cloud, Marketing Cloud and Sales Cloud.
Take requirements, lead requirement gathering sessions, and write user stories
Create employee salesforce onboarding training materials
Work with cross functional teams outside of salesforce including data, technology, marketing and business stakeholders to document requirements and assist in the delivery of these needs.
Required Experience & Skills:
Salesforce Admin certification required
3+ years working as a Salesforce Business Analyst, with a preference to healthcare
2+ years of strong documentation experience and gathering requirements from various stakeholders throughout the business, must have experience leading those sessions.
2+ years of experience managing multiple projects with various deadlines and deliverables
Experience with Health Cloud, Marketing Cloud and Sales Cloud are a must