Salesforce Business Process Architect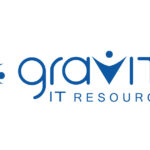 Title: Salesforce Business Process Architect
Location: Durham, NC
Summary:
The Salesforce Business Process Architect is responsible for driving critical business improvement initiatives and working with the Salesforce Center of Excellence team to build solutions that accelerate the business.  The Salesforce Business Process Architect is involved in the analysis, design, configuration, documenting and testing of solutions that automate complex business processes across all areas of the business.  The Architect will support the Product owner to manage the Salesforce product roadmap and collaborate with business analysts, functional leaders, salesforce administrators, quality and development to translate requirements into delivered solutions. The Architect will impact the overall technical strategy and continuous improvement of the business system infrastructure.   
As a member of the Salesforce Center of Excellence, the Architect will work in a fast paced and agile environment with strong focus on improving processes.  The ideal candidate will have exceptional technical, analytical and problem solving skills.
Job Responsibilities:
Influence business and technology leaders on creating and promoting change for improving existing business processes, increasing value and overall effectiveness using the Salesforce platform and related applications. 
Manage the development life cycle from requirements gathering to solution deployment including leading grooming and design sessions.
Communicate with stakeholders to scope and define technical solutions while highlighting tradeoffs effectively, and provide a delivery framework that ensures quality and success
Maintain knowledge of current Salesforce platform capabilities and educate business leaders on new release functionality that can add value to the organization.
Translates business requirements into detailed functional requirement documents, user stories, systems integration flows and work with developers to design optimal solutions. 
Work with stakeholders to create and organize product backlogs in an agile environment following scrum development processes.
Support Digital Transformation Initiatives and other business process changes by declarative solutions including Flow, approval processes, validation, and assignment rules
Participate in key meetings with external clients including requirement sessions, system demos, user acceptance testing, and end user training
Coordinate with communication and training team members to ensure communication and training materials reflect the business needs being addressed by a change.
Other duties as assigned.
Competencies (Skills, Knowledge and Abilities):
Salesforce.com Administrator Certification
Salesforce.com Advanced Administrator Certification (preferred)
Experience using DevOps deployment processes (preferred)
Ability to work independently and within a team setting with minimal direction/supervision. 
Excellent verbal and written communication skills with ability to establish strong cross functional relationships. 
Acts as liaison with development team to ensure overall architecture of solution is in line with business expectations.
Collaborates with Quality team to ensure that business results are adequately tested with minimal risk and test strategies involve appropriate integration and process components.
Ability to think strategically, applying business insight/acumen and demonstrating critical thought in a complex business environment
Must possess analytical, problem-solving, quantitative skills, as well as exceptional time management skills
Proficient in Microsoft Suite of applications (Word, Excel, PowerPoint, Visio(or other design tools).