Salesforce CPQ Solution Architect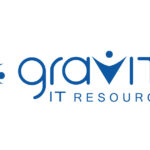 Gravity IT Resources
Job Title: Salesforce CPQ Solution Architect
Location: Remote
Time Zone: EST
Duration: 2-month contract- high likelihood of extension
Referral Fee: $135-165 +/- per month based on monthly hours worked.
Job Overview:
Gravity is looking for a Salesforce CPQ Solution Architect. Must have a minimum of 2-3 years' experience with Salesforce CPQ implementations.
The CPQ Consultant must work well in team environments, strong communication skills, and obtain critical thinking skills. Must be comfortable being customer facing.
Skills Required:
Looking for an experienced Salesforce CPQ Solution Architect for a large, complex customer engagement.
Must obtain Revenue Cloud experience.
Experience with Quote solutions.
Experience with Forecasting.
Must hold Salesforce certifications.
Qualifications:
7+ years of experience with Salesforce.

Minimum 2-3 years of Salesforce CPQ experience.

3+ years of experience as a Salesforce Architect.

Must hold Salesforce certifications.

Salesforce Configure, Price, Quote software and Revenue Cloud expertise.

Partner in establishing stakeholder (end-client) IT and business requirements solution design, develop workflows, and workshops.

Provide customized Salesforce solutions for end-client.

Breaking down large scale projects into manageable sprints of development.

Create assigned project deliverables and work products.

Oversee designers and developers on development.

Expertise customizing and tailoring Salesforce solutions to end-client's needs.

Responsible for the final configuration and implementation of the intended solution.

Must be comfortable being client facing.

Obtain excellent communication and presentation skills.

Provide Salesforce Best Practices.
Kennedy.Granger