Salesforce CRM Specialist- Marketing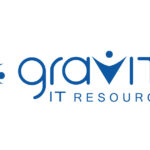 Gravity IT Resources
Job Title: Salesforce CRM Specialist
Location: Hybrid Remote & Onsite in Miami, FL
Job Type: Direct Hire
Work Eligibility: U.S. Citizen or Green Card Holders only
Referral Fee: $1,500
JOB OVERVIEW:
The CRM specialist will be a member of the CRM team. He or she will be responsible for supporting CRM applications as well as aid the implementation of new functionality and new systems. As part of the CRM team, they will ultimately be responsible for aiding in the creation of an enterprise-wide CRM solution.
The position reports to the CRM Manager. The Incumbent shares responsibility for the ongoing analysis, design, and implementation of enhancements to the CRM platform. This position needs to understand business needs of the various areas that use the CRM system. This incumbent must be solution oriented and provide guidance to the main stakeholders of the CRM system. It is important that this role understands the vision of the departments and how to execute the change into the CRM system. This position will have to work daily with the business areas that use the CRM such as Global Sales, Marketing and Marketing Research. Understanding the business model in these key areas is a must. The incumbent must be able to communicate effectively with business users, fellow IT staff, and business management.
REQUIREMENTS:
EDUCATION:

Bachelor's degree or equivalent business experience required.

SALESFORCE CERTIFICATIONS PREFERRED:

Salesforce Certified Administrator, Salesforce Certified Platform App Builder, Salesforce Sales Cloud Consultant, Salesforce Service Cloud Consultant, and/or Salesforce Certified Pardot Consultant

EXPERIENCE:

Minimum 1 year of experience and general understanding of CRM Application principles. General understanding of the Salesforce.com Product catalog. Good understanding of the SDLC process.

KNOWLEDGE & SKILLS:

Proven analytical skills. Superb written and verbal communication skills as well as listening skills. Solid problem-solving skills as well as analytical and qualitative abilities. Ability to work under pressure and meet constantly changing timelines.
JOB RESPONSIBILITES:
Support, analyze, and resolve critical production application issues as required.

Perform application configuration and customization of CRM system/s (building screens, designing custom objects, developing workflows, etc.), including testing and evaluation to ensure quality and consistency.

Execute data uploads into CRM system/s.

Handle new user requests/setup.

Participate in requirements elicitation and documentation process for system enhancements/projects.

Develop, document, and execute test plans to assess the integrity and accuracy of solutions, CRM module functionality setups and modifications, enhancements, customizations, and patches.

Develop and maintain end user training documentation and participate in delivering training to users as required.

Maintain business process documentation and consider compliance in all business process analysis and redesign activities.

Construct summary and detailed views in Salesforce.com (SFDC) for all CRM subject areas (campaign, lead, prospect, opportunity, pipeline, account, and revenue activities).

Follow new releases, patches, and system updates of CRM system/s.

Perform other job-related functions as assigned.
Kennedy.Granger