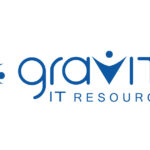 Gravity IT Resources
Job: Salesforce Developer
Job Type: Direct Hire
Location: 100% Remote
Work Eligibility: U.S. Citizen or Green Card Holder required.
Referral Fee: +/- $2,800
Job Description:
As a Senior Salesforce Developer you'll work closely with other software engineers in your team and product owners to ensure our Salesforce platform is designed in a way that supports our aggressive growth targets. You'll be responsible for application development and coding, unit testing, system support and documentation in all modules of the Salesforce platform. In this role you'll have the opportunity to design, modify, develop, write and implement software programming applications and components; support and/or install software applications and components; work from written specifications and pre-established guidelines and maintain documentation of process flow.
What you will do to transform healthcare technology:
Design, develop, test and deliver software solutions using one or more commercial languages as well as open-source tools. Develop and deliver software in an Agile/Scrum environment.

Manage projects while accepting ownership in all areas of our client's Salesforce platform. Provide clear communication to stakeholders, setting expectations. Rely on your own judgment, with feedback from Manager.

Engage with key stakeholders and IT partners to ensure requirements, schedules and all expectations are understood by the development team and stakeholders for assigned software solutions and software maintenance.

Develop and execute automated unit testing for all assigned software solutions.

Support operations and infrastructure teams in analysis and resolution of issues that are software solution related.

Perform all functions necessary to take software solutions from planning to implementation. Escalate appropriately if deadlines are in danger of being missed.

Coordinate with management to ensure identification of appropriate schedules, goals, design criteria, methodology, etc.

Share knowledge, lessons learned and best practices among the team.

Superb knowledge of Apex, JavaScript, Native, VisualForce technologies and multiple Salesforce modules (e.g. CRM, Marketing Cloud, Health Cloud)

Expert Knowledge of foundational Salesforce capabilities including but not limited to Custom Objects, Reports, Analytic Snapshots and Dashboards, Profiles, Roles, Page Layouts, Work Flows, Process Builder.

Keen ability to anticipate software malfunctions and quickly identify solutions.

Largely self-directed. Able to provide direction to individuals or small teams.

Influences associated teams for best practices and decisions.

Ability to break multi-week objectives into tasks. Able to estimate tasks identified and help other team members estimate tasks as well.

Ability to improve team productivity. Knowledge to assist with recruitment of associate/junior level positions.

Well-respected and viewed as a key contributor cross-functionally. Influences and builds consensus across diverse teams.

Able to articulate core controls and requirements to business units

Ability to mentor and coach junior team members effectively and create a positive learning environment. Able to set measurable objectives.
Qualifications:
Superb knowledge of Apex, JavaScript, Native, VisualForce technologies and multiple Salesforce modules.

Keen ability to anticipate software malfunctions and quickly identify solutions

Knowledge to assist with recruitment of associate/junior level positions

Well-respected and viewed as a key contributor cross-functionally

Ability to mentor and coach junior team members effectively and create a positive learning environment

Able to set measurable objectives

Bachelor's degree in computer science, Computer Information Systems, Software Engineering, Software Development, Mathematics or a related field OR additional experience above the minimum will be considered in lieu of the required education on a year-for-year basis required

A minimum of 5 years' work experience as a Salesforce software engineer or similar IT role or related field required
Responsibilities:
As a Senior Salesforce Developer you'll work closely with other software engineers in your team and product owners to ensure our Salesforce platform is designed in a way that supports our aggressive growth targets

You'll be responsible for application development and coding, unit testing, system support and documentation in all modules of the Salesforce platform

In this role you'll have the opportunity to design, modify, develop, write, and implement software programming applications and components; support and/or install software applications and components; work from written specifications and pre-established guidelines and maintain documentation of process flow

Design, develop, test and deliver software solutions using one or more commercial languages as well as open source tools

Develop and deliver software in an Agile/Scrum environment

Manage projects while accepting ownership in all areas of our client's Salesforce platform

Provide clear communication to stakeholders, setting expectations

Rely on your own judgment, with feedback from Manager

Engage with key stakeholders and IT partners to ensure requirements, schedules and all expectations are understood by the development team and stakeholders for assigned software solutions and software maintenance

Develop and execute automated unit testing for all assigned software solutions

Support operations and infrastructure teams in analysis and resolution of issues that are software solution related

Perform all functions necessary to take software solutions from planning to implementation

Escalate appropriately if deadlines are in danger of being missed

Coordinate with management to ensure identification of appropriate schedules, goals, design criteria, methodology, etc.

Able to provide direction to individuals or small teams

Ability to break multi-week objectives into tasks

Able to estimate tasks identified and help other team members estimate tasks as well

Ability to improve team productivity

Influences and builds consensus across diverse teams