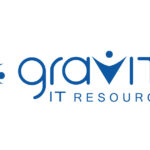 Gravity IT Resources
Job Title: Salesforce Developer
Job Type: 6- Month Contract
Location: Hybrid Onsite- Space Coast, FL- 1 week per month
Referral Fee: $85 +/- based on hours worked
Job Overview:
Our client is looking for a Salesforce Developer to support the growth of their Future Space Explorer community. This role will support both the sales effort and the onboarding process to integrate new Explorers seamlessly into the community.
The Salesforce Developer will also play a critical role in data management by developing actionable insights around our Explorers, leveraging qualitative and quantitative data, and delivering marketing analysis to gain clearer insights into the Explorer community base. A love of process and an eye for detail is critical, as is the desire to turn your hand to all things digital to maintain a progressive customer experience.
This is a rare and exciting opportunity to be part of a dynamic team at an important inflection point for the business.
Top Job Requirements:
5+ years' experience as a Programmer, Developer or Web Engineer

Salesforce Sales cloud experience

Certified Salesforce Platform Developer I

Strong Communication, Analytical & Project Management skills

Deep understanding of the Salesforce IDE (Integrated Development Environment)

Proficiency in HTML, XML, Flex, ASP, SQL, Java or C++, REST and SOAP-based web services

Well-versed with the Lightning framework

Proficiency in B2B and B2C Commerce API

Experience with a mass marketing platform, HubSpot preferred.
Bonus Skills:
Experience with analytics and research tools and platforms, such as Tableau, Qualtrics, Salesforce

Additional Salesforce certifications desired (e.g., Certified Salesforce Administrator, Certified JavaScript Developer)

Proven track record managing quantitative and qualitative market research programs for major consumer brands

Active in the Salesforce community
Job Responsibilities:
Participate in the planning/analysis of Space Perspective's specific business requirements for system changes and enhancements within Salesforce.

Develop, implement, and maintain Salesforce customizations, applications, extensions, and integrations.

Integrate accounting and financial systems/software into the CRM to help automate the reservation and accounting processes.

Lead the integration of HubSpot and set the foundations for various marketing journeys, email templates, and campaign tracking.

Lead the testing and implementation of new development efforts, as well as coding, configuration, regular maintenance, installation, and debugging of the platform.

Create testing and implementation plans, including user training, onboarding, and documentation.
Remain current with Salesforce technologies and best practices.

Collaborate inter-departmentally to identify business needs and translate them into technical solutions.

Maintain user roles, ensuring there are no security breaches that could place risk on the company's data.

Build out reports and personalized dashboards within the CRM for the various sales channels.

Leverage insights from customer data and incorporate the latest learnings from the Sales and Explorer Experience teams to continually improve CRM strategies and tactics, data entry processed and workflows.
Support the Experience Team with the onboarding of new Explorers, to ensure data collection is correctly captured incorporated within the CRM.

Support the Sales and Marketing teams with their wider Salesforce and digital needs.

Continuously review data and execute data cleansing where required.

Assist in the creation of summary decks for the senior team, inputting relevant data and analysis. Develop Monthly Member reports with key insights to share with the broader organization.