Salesforce DevOps Engineer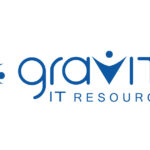 Gravity IT Resources
Job Title: Salesforce DevOps Engineer
Job Type: Direct Hire
Location: 100% Remote
Time Zone: EST
Work Authorization: U.S. Citizens only (must be able to obtain Government Security Clearance)
Referral Fee: $3,750 +/- based on referred candidates' salary.
Position Overview:
Gravity is seeking a senior-level Salesforce DevOps engineer (Cloud Developer). This role will be responsible for supporting multiple delivery projects for our client's federal customers and supporting and providing continuous delivery with high software quality. This position will have direct interaction with one of our client's largest customers and their stakeholders ensuring customer success with scalable solutions, processes, and applications.
The Salesforce DevOps Engineers demonstrate technical skills blended with a value-to-business mindset with an ability to support customers using the Salesforce platform. This individual will develop scalable SFDC solutions to ensure that we are improving efficiency and capitalizing on the full features and benefits of the Salesforce platform.
Top Requirements:
Copado

Salesforce DX

GIT
Job Responsibilities:
Support the refinement of processes related to continuous delivery of Salesforce products by defining and developing automation of Salesforce releases.

Create, extend, and maintain both code and configuration of Salesforce continuous integration solutions and functionality.

Partner with development teams to ensure agile software delivery and DevOps practices are applied.

Deploy code changes in different environments for testing and production environments through Copado and GitHub.

Collaboration in code reviews, agile ceremonies like retrospectives, daily standups, and sprint planning, pair programming, and MVP strategy and operations.

Coordinate with program and project leaders to analyze technologies being utilized on the projects.

Maintain the integrity of services integrated with our cloud environments, including proprietary in-house systems and external integrations.
Job Qualifications:
Bachelor's Degree in Computer Science, Engineering or other technical discipline required, OR a minimum of 8 years equivalent work experience.

5+ years working with Salesforce development and/or DevOps/release management with an understanding of CI/CD processes, integration concepts.

Troubleshooting errors associated with package deployments, scratch org creation, and Salesforce DX CLI.

Experience in Salesforce APIs, Metadata, SOQL, and SOSL.

Fluency with scripting and tooling with one of the following: Python, Bash Scripting, Salesforce DX, Linux Command Line, Salesforce CLI, Kubernetes, Docker, AWS.

Some familiarity with Agile project management and sprint planning.

Commitment to continue to develop your administration capabilities through Salesforce Certifications (supported by client).

Ability to perform in a dynamic, fast-changing work environment.

A process before tools approach to creative problem-solving with a dedicated approach to get things done.

Ability to work independently as well as collaboratively on cross-functional teams.

Highly skilled in interpersonal and verbal/written communications, presentations, math, analytical and problem-solving skills.

Must be able to communicate both verbally and in written form.

Must be able to obtain a government security clearance.

Must be eligible to work in the United States.

Must have reliable internet service that allows for effective telecommuting.
Kennedy.Granger