Salesforce Marketing Cloud Technical Architect- Audience Builder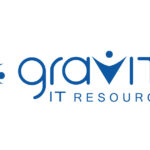 Gravity IT Resources
Job Title: Salesforce Marketing Cloud Technical Architect- Audience Builder
Job Type: Part time- 25 hours per week
Location: 100% Remote
Time Zone: EST
Duration: 3-month contract
Referral Fee: $200 +/- per month based on hour worked
Job Overview:
The Salesforce Marketing Cloud Technical Architect is responsible for the overall design and implementation of marketing automation systems and recommending best practice solutions to customers. They are the experts on the Marketing Cloud platform and work collaboratively with the internal project team and our clients.
This person will guide the work of the Marketing Cloud Consultants to deliver the solution to the client. They will lead requirements and design meetings with the client.
Top Requirements:
Strong knowledge of Marketing Cloud Audience Builder
Experience Salesforce Marketing Cloud Technical Architect

Salesforce Marketing cloud certifications preferred
Job Description:
Responsible for business requirements, functional design, process design (including scenario design, flow mapping, customer journeys), prototyping, configuration, testing, training, defining support procedures.

Design and implement technology and creative business solutions for our clients.

Build lasting relationships with key client stakeholders and sponsors.

Collaborate with digital specialists across disciplines to innovate and build premier solutions.

Participate in compiling industry research, thought leadership and proposal materials for business development activities.

Have a deep understanding of all the modules in the Salesforce Marketing Cloud core product.

Demonstrate digital marketing expertise and knowledge of the wider marketing technology ecosystem.

Have some additional expertise around one of more of the following: Salesforce CDP, Datorama, Interaction Studio, Adverting Studio.

Good understanding of other marketing platforms such as Pardot, Oracle Eloqua, Adobe Marketo, Braze, etc.

Knowledge of technical languages used in SFMC is a plus: SSJS, AMPScript, SQL, HTML, CSS.

Hands-on consulting and/or marketing technology implementation experience.

Experience designing and implementing technology-enabled business solutions in client-facing and team leadership roles.

Experience defining strategy, developing requirements, and implementing practical business solutions.

Experience in delivering projects using Agile-based methodologies.

Strong interpersonal skills.

Bachelor's degree in a related field preferred.

People leadership skills are a plus.