Salesforce Marketing Cloud Technical Producer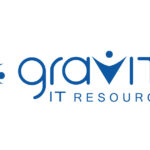 Gravity IT Resources
Job Title: Salesforce Marketing Cloud Technical Producer
Location: 100% Remote
Time Zone: EST
Duration: 3-month contract- opportunity for extension
Position Overview:
Gravity is seeking a Marketing Cloud Technical Producer to assist with a SFMC implementation and migration project. The SFMC Technical Producer will be supporting IP warming emails and must have obtain the following skills- email build work, AMPscript, and experience translating messages.
Top Requirements:
This SFMC specialist will be supporting IP warming emails.
Experience with email build work on Salesforce Marketing Cloud.
Experience with HTML, CSS, AMPscript, and email coding standard methodologies.
Experience translating messages.
Requirements:
3+ years of digital marketing experience or equivalent experience.

Knowledge on email marketing standard methodologies, Salesforce Marketing cloud, or related email software.

Effective written and verbal communication

and problem-solving skills with an impeccable eye for detail

Experience working with data sets, segmentation and using FTP software

Strong knowledge and working experience with:

Spreadsheet tools (Excel, Google Sheets, Quip Spreadsheets)

SQL fundamentals or other database technologies and processes

HTML, CSS, AMPscript, and email coding standard methodologies

Effectively navigating fast-paced teams, managing multiple collaboration channels, tools, and resources with minimal oversight.

Secure retrieval and uploading of data files to/from multiple systems and environments

Customer-facing consulting
Responsibilities:
Success will be measured by campaign accuracy, customer satisfaction, team collaboration, and effective and efficient campaign workflow management.

Collaborate with members of the Salesforce Marketing Cloud Campaign Delivery team and sub-contracting partners to manage, create, and deploy campaigns on behalf of Salesforce Marketing Cloud customers by carrying out tasks related to data-driven personalization/variables, audience build and segmentation, scheduling, and sending

Manage subscriber data import and segmentation using a combination of Salesforce Marketing Cloud tools and database queries

Schedule deployments in the Salesforce Marketing Cloud application and provide completion and/or reporting communications to the customer

Conduct quality assurance reviews and other activities as needed, such as developing an appropriate customer-specific testing approach to problem solve ensuring the accuracy and timeliness of email deployments

Prepare customer assets (i.e. Subscriber data, data extensions, lists, FTP or Google Drive location) for handoff to other team members

Develop, maintain, and continuously improve robust campaign documentation and resources, including customer-specific processes and work instructions related to the audience and send configuration process

Guide the customer as needed, providing deployment strategy and assessment including product advisory support and enablement
Kennedy.Granger